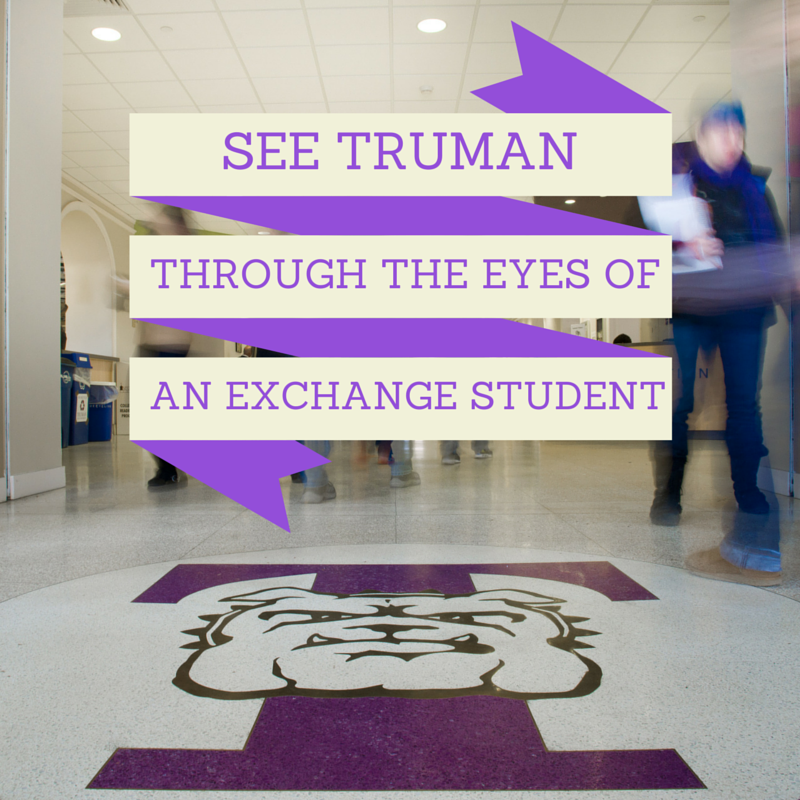 ---
In the first part of the Exchanging Cultures series, you met 20 exchange students and learned about their motivations to study in the US. While their motivations brought them here, it was their time at Truman that defined their study abroad experience. In the second part of the series, you'll be hearing about their experiences in the U.S. as well as at Truman and what made it unique and special for them!
---
Did you choose Truman (if so, why?) or was it chosen for you?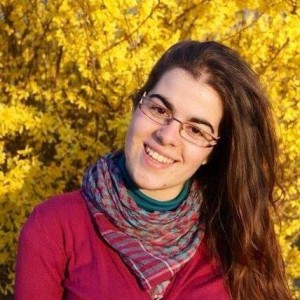 Iciar Garcia-Gutierrez
"My college has a partnership with multiple universities in the U.S. According to my studies I could choose among one in Florida, one in Miami, and Truman, and yes I chose Truman. Some of my friends called me crazy to come to "the middle of nowhere" but I was sure I wanted to come to the Midwest. The campus looked warm and full of internationals, so why not? I made my decision and applied for it officially. Going to Truman was the best decision I made, I had the greatest time there!"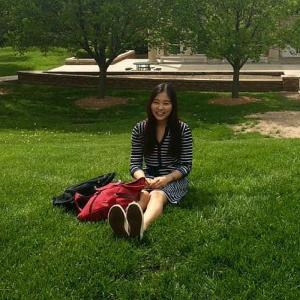 Dasom Lee
"I chose Truman because of reviews written by Korean students who spent exchange semester at Truman. They said, "It was great!". and I thought to learn English, rather than the school located in the crowded city area, leisurely placed one would be better."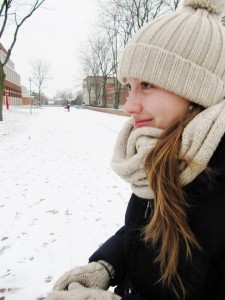 Marilena Himmelreich
"I participated in the ISEP exchange program, and, to be honest, the Truman State University was not one of the universities I had applied for. Being completely overwhelmed by the vast amount of options, I had decided for one of my main selection criteria to be the potential host institution's location near a big city. When I looked up Truman on the internet, after I got a notification from ISEP that I got a placement there, I quickly understood that I had to rethink my priorities. And this was more than worth it. It didn't take a whole week after I arrived that I noticed how the disadvantages I saw in living in a small town like Kirksville turned into advantages for me. Especially for exchange students, studying on a familiar campus in such a small town offers the best opportunities to being integrated quickly, build up a network of friends and to experience a personal classroom atmosphere. I've learned that a place's quality does most of all depend on the people you meet there and I experienced Truman to be a place full of welcoming and caring students and professors."
Chloe Bell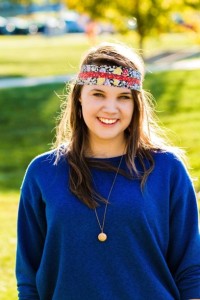 "I was given a list of colleges to choose from, and Truman was in my top 10 and then ISEP took it from there. I chose it because it seemed really good for art and graphic design, which is what I study at my home university. Also, I remember reading about TSODA, the dance society and as I used to dance it really appealed to me that Truman offered me the chance to perform again, something my home university didn't."
"I had a list of universities that I could choose from. My first two choices were something "cool", like States that people go on vacation to, and my third choice was Truman. If the first two didn't work out, I wanted to be in a familiar area, somewhere close to my former host family who lives in Iowa! Now looking back, I'm so glad Truman chose me because it was the place for me!"
"I chose Truman because it has good student-teacher ratio, and I thought it would make it easy to study in detail."
.
.
---
What is the strangest/funniest experience you experienced in the US?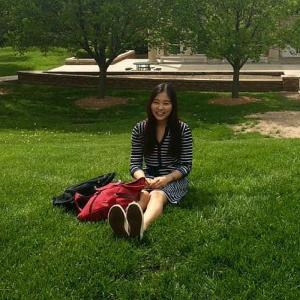 Dasom Lee
"The most memorable one is though it was not that surprising, American people are really friendly. Everyone smiles even though we do not know each other, and it is not at all strange to talk with a stranger while waiting line to order something or in some places and they never get rushed. It was impressive, and I thought I have to take that aspect of people."
Malene Kruse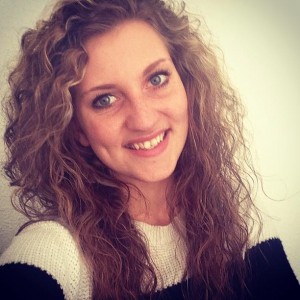 "I found it very strange that most Americans never travel overseas. Also, when going to the supermarket, the actual price of the products are not listed, you have to add a certain amount of money because of some tax. In addition to that, tipping is also weird – you don't know how much money you should pay to not be impolite."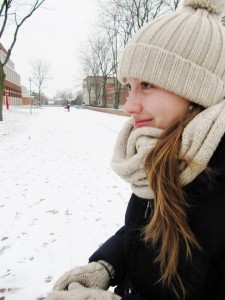 Marilena Himmelreich
"The funniest and strangest things I experienced are probably mostly related to habits in terms of food and festivities that were different to what I knew from home. To mention an example, I was amused by the idea of dipping fries in ice cream or having pumpkin-flavored ice cream for dessert during fall.. What was surprising to me was that the university organized a version of the German Oktoberfest on campus, where they offered pretzels and root beer and gave room to the variety of student associations to present themselves. It was funny to me to experience a 'German event' so far away from home in the Midwest of the United States!"
Zineb Chelh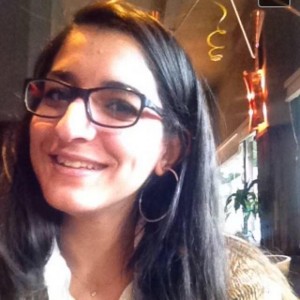 "The funniest experience was in my drawing class. When it was Halloween, everyone had their costumes for class. Even the professor. That was so weird for me."
.
.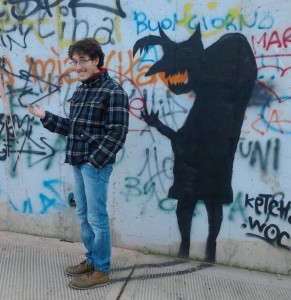 Matteo Rinaldi
"I had a lot of fun having dinner with Professor Orton almost every Sunday night. She is a lovely woman! I had dinner with Professor Cianciola too, and that was nice: we spoke a lot about ourselves and communication studies during the dinner and in his office. During orientation, I met a lot of people from all around the world and I "taught" how to gesticulate in Italian. We laughed a lot!"
Estelle Hiard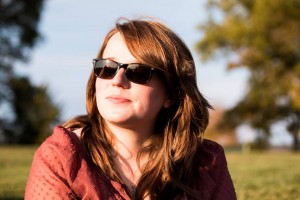 "The strangest thing I can think of right now is how friendly the American students were. I know it sounds strange, but they were extremely friendly and they liked to engage conversations with people they didn't know and would simply say "hi" and "how are you" without knowing who they were talking to. It felt strange at first but once you got used to it, it was really nice!"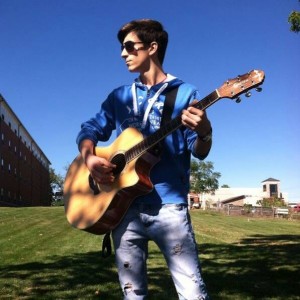 Luka Stankov
"Well the US is a pretty crazy country for us Europeans, mostly thinking of its size. The country, as well as everything there, seemed completely over-sized for me. The roads, the cars, the houses, the Walmarts, the food products, etc., everything, was just crazy! Discovering all that and the way of American life during my stay was really awesome. I had strange and funny moments everyday."
Takeshi Kishiyama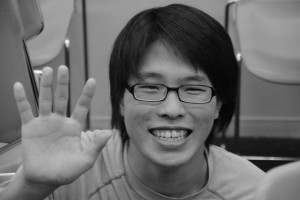 "When I was looking for a textbook for a linguistics class in a bookstore, a man approached me with saying "Japanese…Japanese…," and I expected he was looking for Japanese person, but he was just looking for a Japanese textbook."
---
Favorite memory from your time at Truman?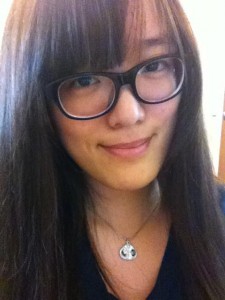 Liyu Cui
"I have a lot of sweet memories at Truman. It's very hard to pick one. Hanging out with friends, going to the park nearby, having BBQ in the park, attending the activities held by the school, going home with my Cultural Integration Leader, Alicia. There are tooooo much. They are all sweet memories."
Olivier Samo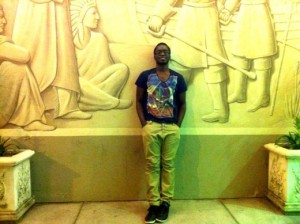 "My favorite memories at Truman were the Orientation week and Friday's tea and games at the International House. During the orientation week, I met a lot of new people and ISAO Staff was really welcoming."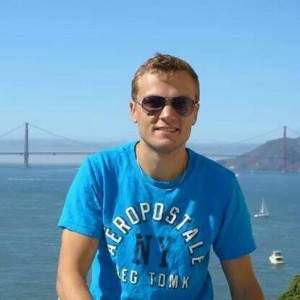 Joakim Nyman
"My favorite memory on campus is probably the thunderstorms. That or the late tennis and soccer matches we played in early autumn."
Tomoyo Hamaoka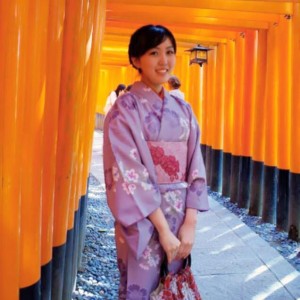 "Hanging out with Japanese Language Exchange Group people every weekend. Also, Colombia trips were always fun!"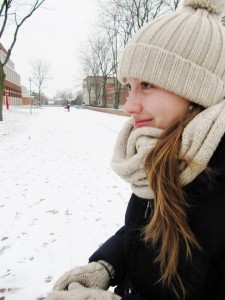 Marilena Himmelreich
"I can't really catch one specific memory from my time at Truman that stands out from the rest. But especially the first few weeks after I arrived, I was constantly surprised and happy to find so many of the clichés confirmed that are admired in Europe when thinking about college life in the US. When I visited my first football game, when the acapella groups performed or when I bought my first college-shirt, I always felt like in a movie. Of course, the intense time I spent with my friends is one of my favorite memories as well as the week I spent with the family of one of my American friends over Thanksgiving. This was a unique experience, and I am very thankful for their hospitality. In general, I like to remember the amazing friendliness of the American students and professors that heartily welcomed us exchange students with open arms, which helped me a lot to feel at home in Kirksville."
Chloe Bell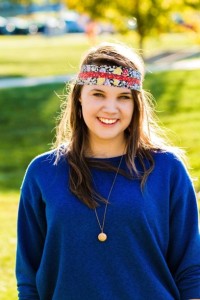 "So many, how can I choose just one! I think it's the little things that make something like studying abroad so worthwhile. The people I met really just became my family over there. From the 2 hour conversations over dinner to the late night talks out on the quad, those little moments when you get to know people so much better really were my favorite. A few memorable moments include our midterm break trip to St.Louis, staying with my roommate Hannah and her family in Minnesota for Thanksgiving, performing in the TSODA recitals, and getting addicted to the walking dead along with the rest of Missouri Hall 4 South!"
.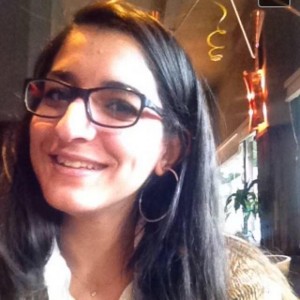 Zineb Chelh
"All the good time I spent with my friends over there: the talent show, international dinner, football games, cooking together, … Everything was new for me, and I loved it"
Estelle Hiard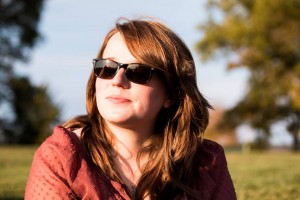 "I have so many amazing memories at Truman I'm not sure I could pick just one. I remember fondly the first afternoon of spring we went outside when the weather got good again, and we just hung out on the grass. I remember loving the winter in Kirksville even though it was so cold. I made amazing friends I shared so many things with I couldn't possibly pick only one. If I could pick something, it would not be a memory but the people I met and all the memories I shared with them."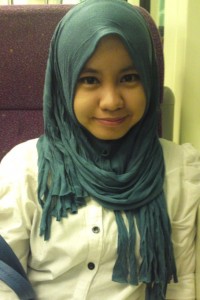 Qasha Kamarudzaman
"I had never experienced snow/winter, and when it snowed the first time, I was very excited and I don't understand why local student hate snow. I would drag my friends and spend times outside just enjoying the snow, no matter how freezing it was."
---
Favorite part about Truman/Kirksville?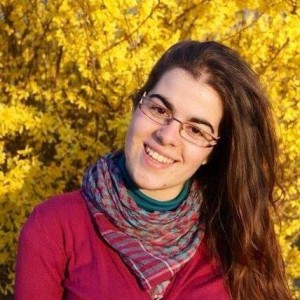 Iciar Garcia-Gutierrez
"My favorite part of Kirksville without any doubt would be Thousand Hills. I've visited it during all the seasons, and I always get amazed by its beauty. We enjoyed nature, had picnics, play badminton and even walked on the frozen lake. About Truman, I would say all the facilities and activities that were going on every week. You can get to know about different cultures, eat all kinds of food, listen to music from all parts of the world without going out of campus, so that's something I really liked."
Yuichi Miyazaki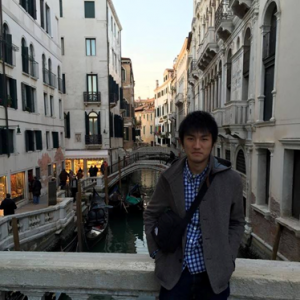 "West Campus Suites. The most beautiful dormitory, and we could enjoy many facilities and activities there."
.
.
"Truman has a beautiful campus. When I first came here, I don't know the school, the people and the country at all. But I like the orientation and the cultural leaders. They helped me a lot and made me know more about the new environment and adapt it quickly."
Melody Hu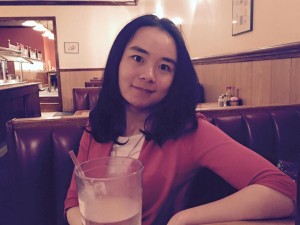 "People and environment."
.
.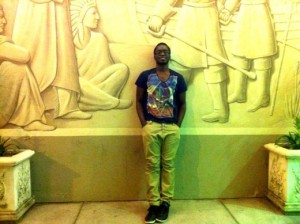 Olivier Samo
"I was positively impressed about the way Truman/ ISAO takes care of his international students. Every time I needed advice or I had a difficulty; I always got some help from the ISAO team. My Counselor Mrs. Gordy was also very helpful and helped me to figure out lectures that fit with my major. Kirksville is an appropriate city for studies. The city is cheap and is neighbored by cities like St Louis, Chicago and Kansas City."
Clara Hernandez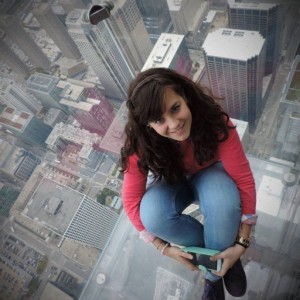 "I found that the best part about Truman was its community. Truman is a small college in the middle of nowhere, but its people are phenomenal. They make you feel like I am part of something, and they don't treat you like a foreigner. You hang out mostly with Americans and get to experience all the cool things that you see in the movies: joining a Greek organization, going to football games, seeing cheerleaders, proms, formals…."
.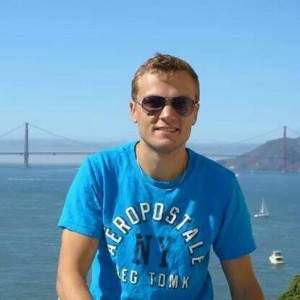 Joakim Nyman
"One of the reasons for choosing a smaller college in a smaller town was to experience small town, heartland America."
Amandine Lebrun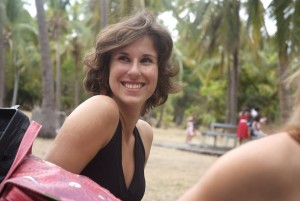 "In Kirksville… I would say summer is great! In Truman, my favorite thing is that everything is accessible: the people, the professors, the other students."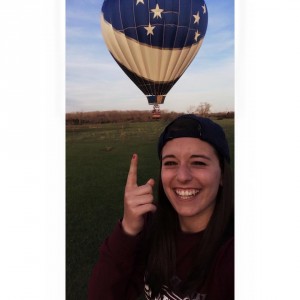 Nikki Schonhofer
"Being a part of my sorority and meeting all these great girls that I grew so close with! Also meeting my best friend at Truman and playing lacrosse. Oh and Jimmy Johns! Gotta love it! And grilled cheese with fries from the SUB! I'm a food lover."
Luka Stankov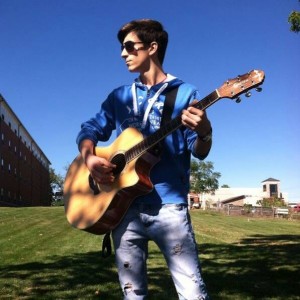 "The campus is really beautiful. Life on campus was really comfortable. People were always friendly, welcoming and curious about you. My favorite thing about Truman was the Truman spirit. The university knew well how to integrate, and create a feeling of trust and harmony in its students."
.
.
Be on the lookout for the final article of our latest series!
Did you like this article? Get the Truman State University's International blog updates by subscribing to our email. Have questions? Feel free to send us an email at intladmit@truman.edu. We're always excited to talk to new students and counselors!
---
---
---