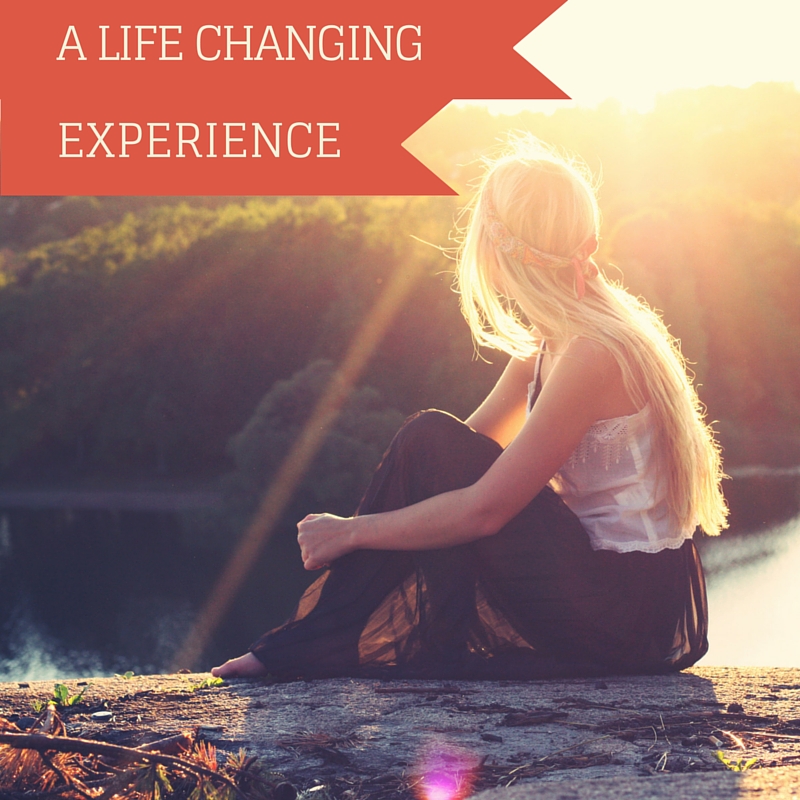 ---
In the last installment of the Exchanging Cultures series, you learned about the students experiences while they were at Truman. In this final installment, you'll hear them reflect on how study abroad at Truman has continued to have a strong effect on them after they returned home. They will also share some advice for new exchange students at Truman.
How has studying abroad affected your life since you've been back home?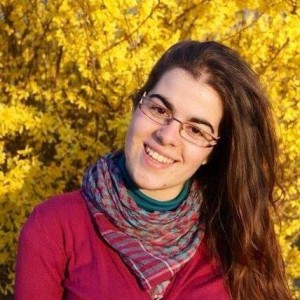 Iciar Garcia Gutierrez
"Studying at Truman has been a very enriching experience in all aspects of my life. Now I feel more open-minded, more confident of myself… This experience made me think of living abroad. Also, it made me value what I have at home. If I had the chance to repeat this year, I would definitely do it."
Olivier Samo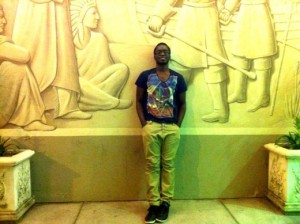 "Studying at Truman helped me to improve my English and be more open-minded to others. I was able to develop my intercultural communication."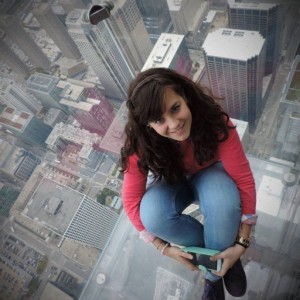 Clara Hernandez
"In general, this experience has given me more confidence in myself and taught me to be more independent. Being completely on your own and away from your family in a country with another language makes you leave your comfort zone and tests you in ways that you would never have imagined. But, not only that, living in another culture gives you a different perspective about the way you see certain things. It is always good trying to understand someone else's perspective and to put into practice the good things that you learn from others."
Amandine Lebrun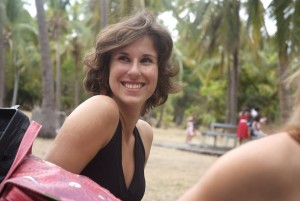 "I have been back home for only a few days. It surprised me when a lady told me in French "pardon" (excuse me) and I answered "Oh, I'm sorry"… until I realized I was supposed to speak French again"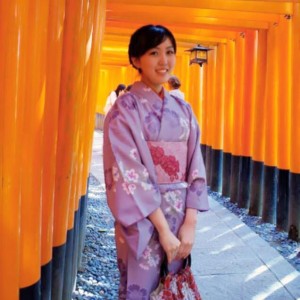 Tomoyo Hamaoka
"I think I was able to take an objective view of anything. Before going to Truman, I only knew the life in Japan, but the life in Truman made me think about both of my culture and American culture objectively. Also, I feel I became a more confident in myself and more active. Now, I often have opportunities to have group discussion for job hunting, and I can participate it positively. I was not like that before going to Truman. I think it's because I got used to participating in the active discussions in Truman."
Marilena Himmelrich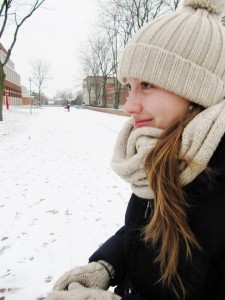 "Studying abroad has affected my life in several ways since I've been back home. Personally, I learned to adapt quickly to a new environment, and I can now approach new situations much calmer than I could before. I feel like this experience has immensely broadened my horizons because I met so many different people. I met Americans as well as many other internationals, from all over the world and because of this I learned so much about other cultures and places. I've made wonderful new friends, and I am still in contact with many of them. Some of us even succeeded to meet up again in France last year! Also academically, the exchange semester helped me a lot to shape my plans for postgraduate study. This was due to the distance I gained from my studies at home, the possibility of enrolling in a class outside my major at Truman and experiencing a completely new way of learning. Since I left Truman, I am even more excited about traveling and international experiences than I was before!"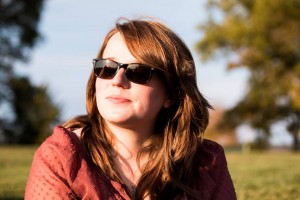 Estelle Hiard
"I think Truman is still affecting me, even though I don't always realize it. It allowed me to greatly improve my English, which is always a very useful skill! I made fantastic friends at Truman I'm still in contact with every day. I think Truman also taught me life skills I still use every single day. I allowed me to grow as a person, and I hope to become a better person."
Luka Stankov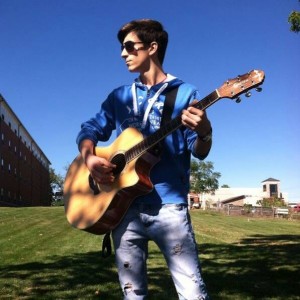 "At first I was very sad when I left Truman. I had such a unique experience, and studying in France is nothing like studying in the US. I had the chance to make really good and close friends. People I can just call and visit if I ever come to their country! This experience also stimulated my curiosity and my openness toward other cultures. It gave me the courage just to move around, see the world and dive into the unknown. I learned that people around the world are amazing, and I hope I'll have the chance to see them again."
---
Do you think studying at Truman has helped you prepare for your future? If so, how?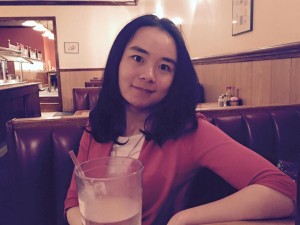 Melody Hu
"Yes, I do. I am thinking of studying in Australia for my graduate school so from the most fundamental level, studying at Truman has played a significant role in improving my English. And needless to mention, Truman has improved my critically thinking ability as well."
Clara Hernandez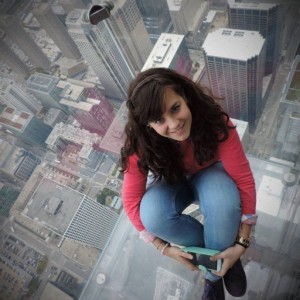 "It definitely helped me. On one hand, it helped me improve my English in a short period. Living among English speakers truly helped me to avoid speaking in my language.  Also, doing presentations in each course helped me lose the fear of public speaking in English and to gain confidence in my abilities. Truman has an excellent faculty and an interesting and diverse course catalog. What I liked most was the class size. Since they were no more than 35 students in each class, professors got to know you and to follow your performance closely, making sure that you learned a lot."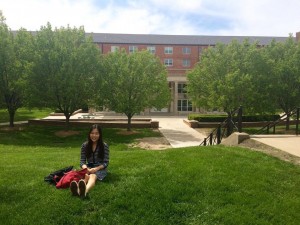 Dasom Lee
"I mainly studied English Literature at Truman. Studying Literature in that language native country was harsh but it was a great opportunity for me to talk about a piece or writing with English major American friends. I believe the experience at Truman raised my ability to understand the literature pieces more delicately."
Marilena Himmelrich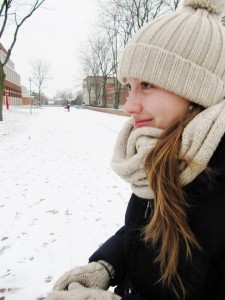 "I think studying at Truman has definitely helped me to prepare for my future education. I had the chance to learn about different ways of study compared to the education at my home university, and it has made me find out about the many different possibilities of undergraduate and graduate study. For my personal future, this semester has helped me to gain calmness in new situations, a better self-confidence. It also gave a sensitivity towards the diversity of different cultures and an awareness that they can succeed in living and working together as a perfectly harmonizing community."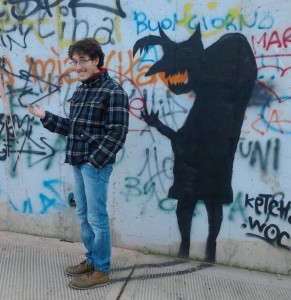 Matteo Rinaldi
"My Truman experience gave me self-consciousness at times, but mainly self-esteem. I feel more aware of my limits and my abilities. It was the first time so far away from home for me. I challenged myself, and I am proud I did it! I learned a lot of English language, and this will definitely be useful to me in the future."
---
Finally, What advice would you give to incoming exchange students?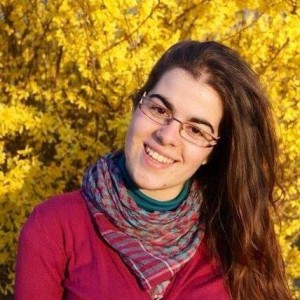 Iciar Garcia Gutierrez
"I would tell them not to be afraid, come to Truman, get the most of it because they are going to meet great people and feel very accepted by all Truman community. It's going to be an experience they will never forget."
Yuichi Miyazaki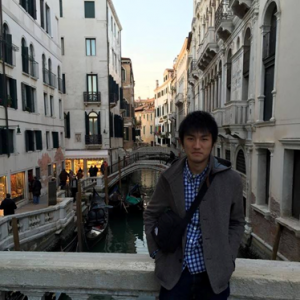 "I saw some people who got homesick. Many people were homesick after arriving a month to three months. However, don't be alone, just hang out with your friends, so you can enjoy your life abroad, and you can make it wonderful."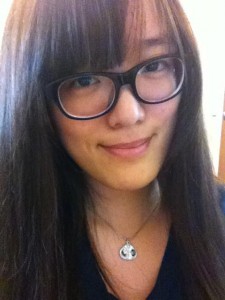 Liyu Cui
"Don't worry about the new environment. There will be a lot of people help you. You can meet a lot of international students and domestic students also. They are very kind and easy to get along with. Just be brave to talk to them. For classes, don't worry either. Every professor has office hours, just bring your questions to ask for them."
Melody Hu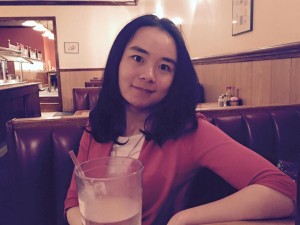 "Keep a balance between study and social activities, and join clubs!"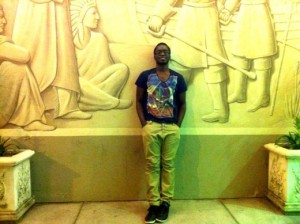 Olivier Samo
"First, they made the right decision going to Truman. My advice for them is to get in touch with their fellow students. They have the chance to have Cultural Integration Leader, Academic Sucess Mentor, and the whole CIS team. So they should take advantage of that."
Clara Hernandez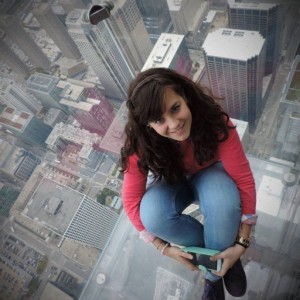 "First, I'd said to join some organizations. It's an excellent way to meet people and to experience the real "American college life". Second, if you are a native speaker of a Romance language, the Romance Language House in Missouri Hall is the best place to live on campus. You will live with students who are studying French, Spanish, Italian, and Portuguese, and they are always willing to learn more about your culture.  My experience there couldn't have been any better. Lastly, if you play an instrument, you should definitely join the band or orchestra!!! It was so much fun!"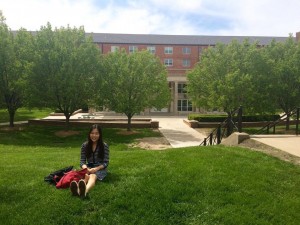 Dasom Lee
"I think being active is really important. For me, I am shy and do not talk very much so at first, it was hard for me to make friends. But, if you try to make friends and show true aspects of yourself, I think you will make great friends that suit your personality! Being lazy is the thing that exchange students should avoid most, I think. So get every opportunity that you can take part in any activities in the foreign place; see, hear, and feel a lot of things in another part of the world."
Joakim Nyman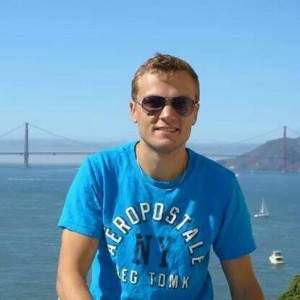 "My advice is that for as long as possible, study what you love not what you think you will benefit from. Also, treasure your stay and mind the grades less than the people you meet and the opportunities you are presented with. Don't stick to your countrymen only, try to meet as many new people and languages as possible. Finally, travel."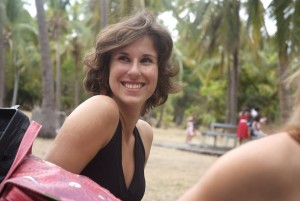 Amandine Lebrun
"Have fun, stay open-minded and ready to experience new things!"
Malene Kruse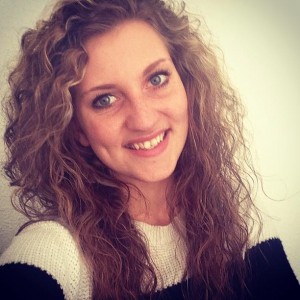 "My advice is to enjoy every single day at Truman! Some days might be rough, and you will miss home, but do not lose hope because suddenly the semester is over, and you will be back home spending a lot of time missing Truman. Also, remember to enjoy every moment with your new friends because they are your family when you are abroad and when you get home you might never see them again."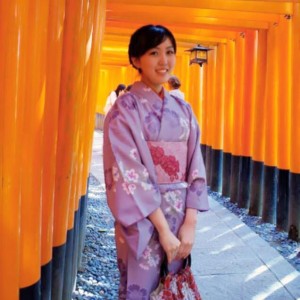 Tomoyo Hamaoka
"I know many exchange students tend to get nervous or worry about life at Truman in the beginning. But people in Truman are very nice, and to make friends is not that difficult. Also, Truman has a great environment to focus on studying. Every exchange student can learn a lot, and have a wonderful experience!"
Marilena Himmelrich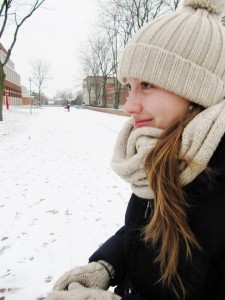 "I would advise incoming exchange students to be open to all of the new experiences when they arrive in Kirksville and to enjoy the diversity of different cultures coming together as well as trying to get involved with Americans. This semester is a unique chance to get to know both! Also I would advise them to appreciate the variety of activities offered by the university, ranging from concerts to speeches and from workshops to cultural events. These are always great opportunities to meet new people and to enjoy the campus life! I can say that the exchange semester was the most exciting time in my life, and I am glad that I could spend it at Truman!"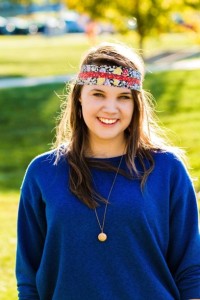 Chloe Bell
"Enjoy every minute of it! Your year abroad will just fly by, so take it all in, take lots of photos and make the most of every opportunity. You'll love it!"
Nikki Schonhofer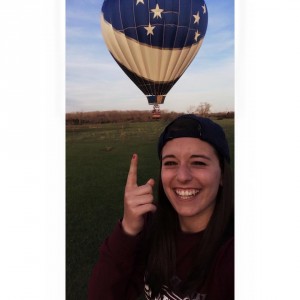 "Be open, be yourself, and join any kind of club or organization because it will make meeting new people so much easier! Don't call home too often because it will make you even more homesick! And of course, enjoy the crazy ride!! FOREVER A BULLDOG <3"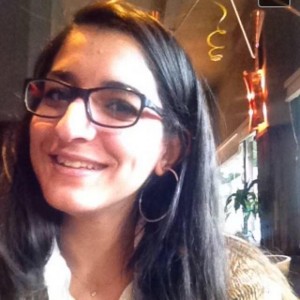 Zineb Chelh
"I am sure you will never regret it. The amazing people at Truman will make your experience one of the best memories you will ever have in your life. Take the chance each time to meet them, and don't be shy like I was."
"I would advise them to enjoy their time at Truman as much as possible. They will meet amazing people and make great friends, both international and American. They should think of the present and the time they're spending at Truman. They should try clubs and activities and see if they like it. If not, stop. They're there to learn things, and I think the idea of learning more outside of the classroom than inside cannot be truer than while studying abroad."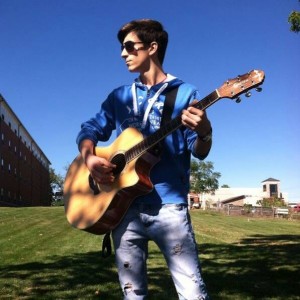 Luka Stankov
"Stay curious, open minded, participate in as many activities and events on campus as possible, and smile :)"
Qasha Kamarudzaman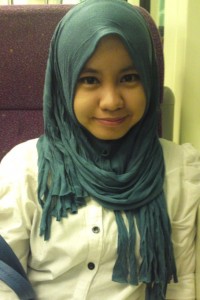 "Take part in as many activities as you can and make friends for life!"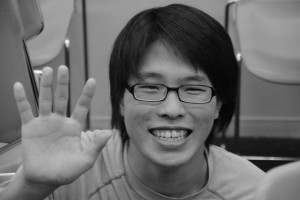 Takeshi Kishiyama
"I want to recommend them not to stay in their dorms too much."
---
---
---