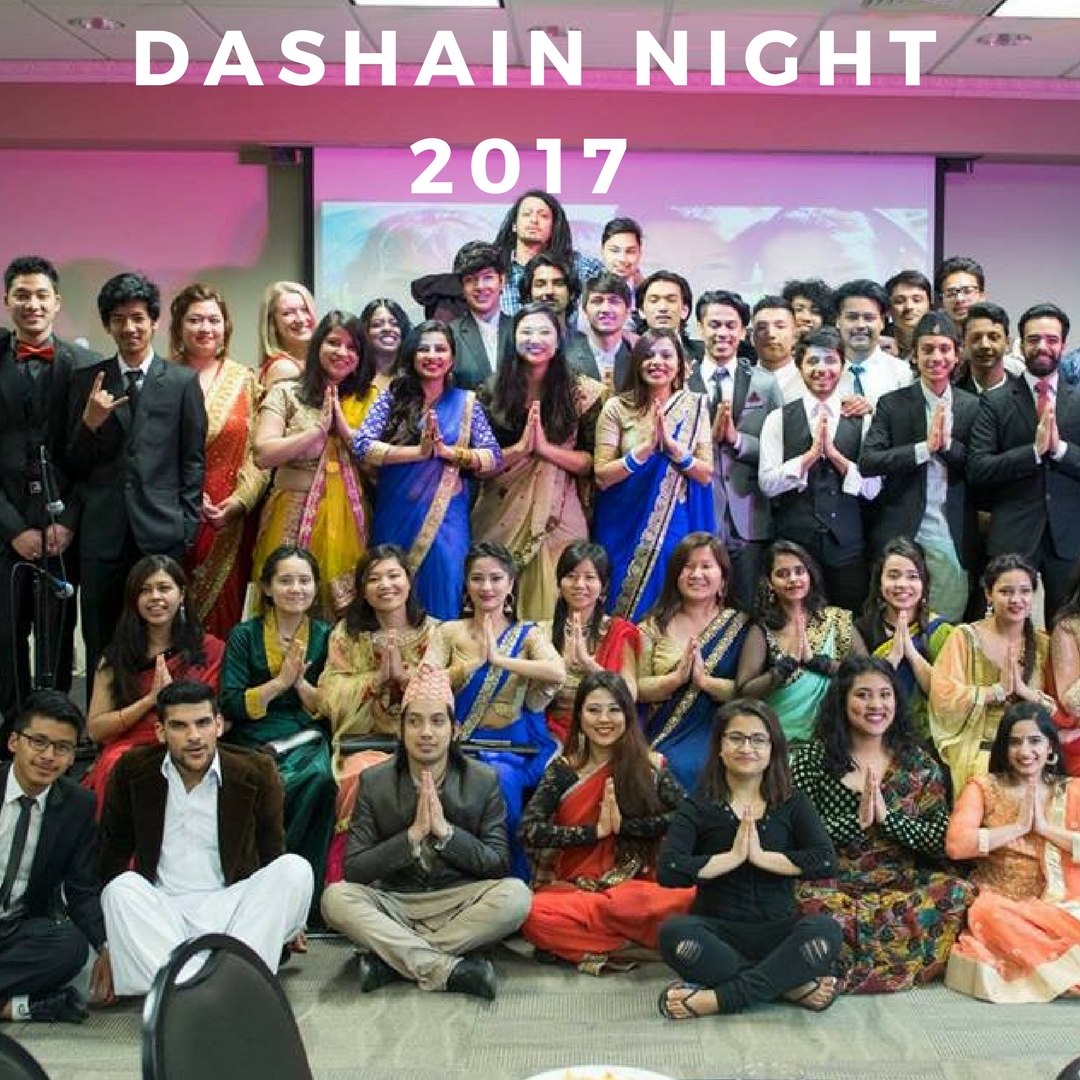 ---
Namaste Nepal is an organization at Truman that promotes Nepali culture as well as the other various cultures represented in the student body of Truman. International students find comfort and support in the welcoming atmosphere of Namaste Nepal. The organization holds many cultural events throughout the year, including those centralized around traditional religious celebrations, such as their Dashain Night, put on every year in September.
What is Dashain?
This year was the 15th annual Dashain Night at Truman.  The event takes place the weekend of the Dashain Festival based on the Nepali Calendar. This festival is a massive religious celebration in Nepal that spans the course of ten days. The biggest day of the festival is the tenth day when everyone comes together to celebrate their elders. Namaste Nepal replicates the welcoming atmosphere from the festival by having dancing, singing, and other small performances. The whole organization gets together to cook food for the event as well! The dinner consists traditionally prepared Nepalese food and dessert. Elizabeth Berendzen, an attendee of the party, says "not only is it tasty food, but it's authentic!"
Why is Dashain Night so special to the Truman community?
It's so important to have this event at Truman because Dashain is the largest festival celebrated by Hindus. The festival embodies the value of family and coming together to celebrate the importance of receiving an elder's blessing, such as one does on the tenth day. Ujjwal Rasaily, the Secretary of Namaste Nepal, says that "we celebrate Dashain Night to mark the festival and us, Nepalis come together so that we can make homely environment. We dress according to our culture, prepare Nepali food and also perform our cultural events. We come together at Truman and make ourselves stress-free and celebrate to preserve our culture." Students at the event express that it's so awesome to come together as a Truman community during the time of Dashain since they can't celebrate with their families. It was a wonderful night for all!
To keep updated with Namaste Nepal's events and club information click here.
---
---
---