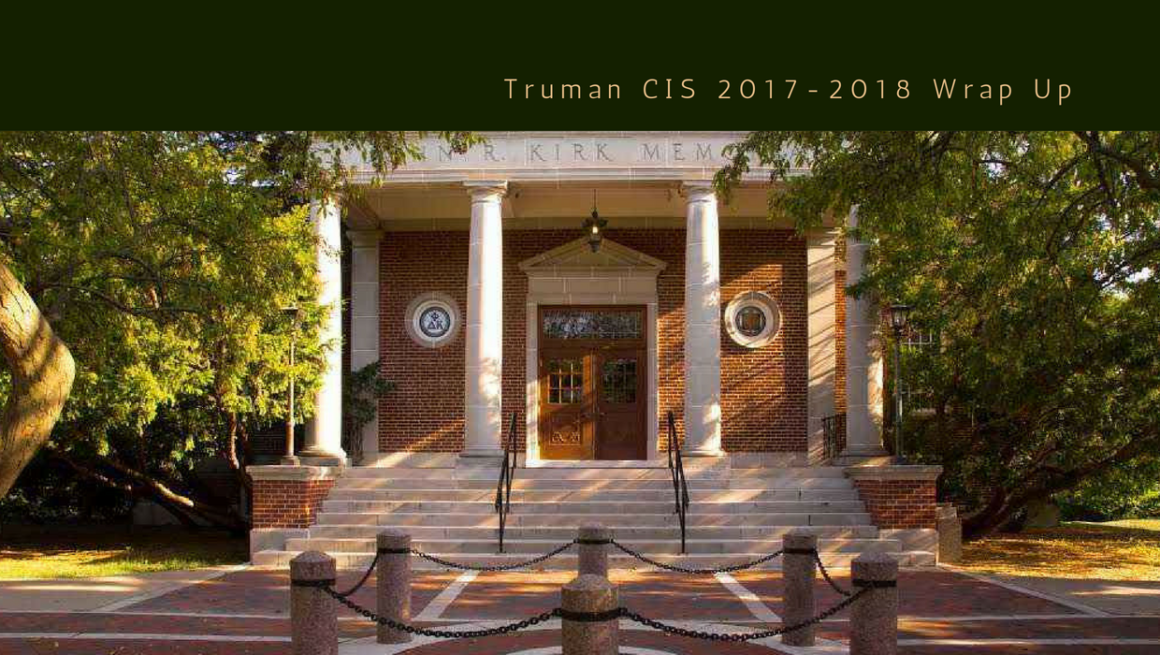 ---
We have had an amazing year at Truman State University in 2017-2018. Here are some of the things that we experienced at the Center for International Students!
---
Sesquicentennial Year
Woohoo, it was Truman's 150th birthday! Since it was such a special year, there were many special events on campus throughout the entire school year. Homecoming was an especially fun event this year, with a huge tailgate, and of course alumni!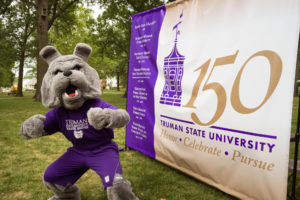 August Orientation
This year's Fall Semester International Orientation was a hot one, but we had a great time! We welcomed over 100 new students to Truman and had a great time getting to know everyone with games, orientation sessions, and trips around Kirksville. The favorite part of this years orientation was the annual picnic in Thousand Hills State Park!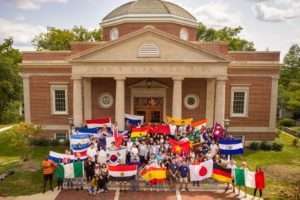 Princeton Review
Truman was listed this year as one of the nation's best colleges for an undergraduate education, as stated in The Princeton Review. The company highlighted Truman in its 2018 edition "The Best 382 Colleges."
Across Vietnam
The annual Across Vietnam event, hosted by the Vietnamese Student Association (VSA), took place on Sunday, September 24th, 2017. This year's event focused on taking students back in time to experience traditional Vietnamese food, decoration, games, and more. More than 150 students and staff gathered on the quad to enjoy this truly unique experience. Those who attended sampled a variety of traditional Vietnamese dishes and played traditional games!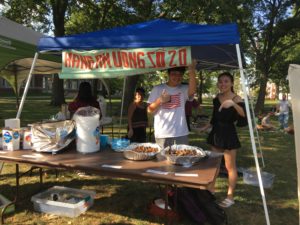 Dashain Night
This year was the 15th annual Dashain Night at Truman.  The event takes place the weekend of the Dashain Festival based on the Nepali Calendar. The festival is a massive religious celebration in Nepal that spans the course of ten days. With an involved Nepali student organization, Namaste Nepal, this year's event was truly vibrant!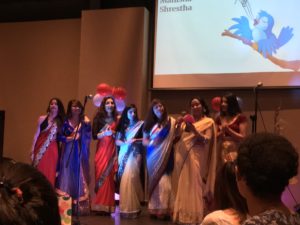 The Moon Festival
The Mid-Autumn Festival, commonly referred to as The Moon Festival, was hosted by the Society for  Sino- American Studies on campus October 6, 2017. The Moon Festival is a time of celebration, honoring and uplifting the values of family and unity. The festival marks the end of the autumn harvest – the round moon representing completeness and reunion between family and friends. This year's event was filled with food and fun!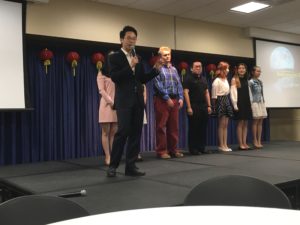 International Education Week
This past November 11-16, we celebrated International Education Week, an annual initiative by the U.S. Department of State and the Department of Education. IEW started in 2000 and is now celebrated in over 100 countries. The week was packed with special events, such as sushi-making and international dancing. We were even able to work with Student Government to install the new international flag display in the library! To see all the events we held, read here.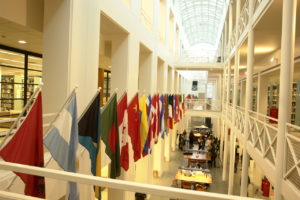 January Orientation
Orientation this year was warmer than it has been in previous years, but that doesn't mean it wasn't cold! This year for Spring Orientation, we partnered with the new domestic students with the help of Ted Frushour. We mixed and mingled, learned all about Truman, and ate some great food from different restaurants around Kirksville.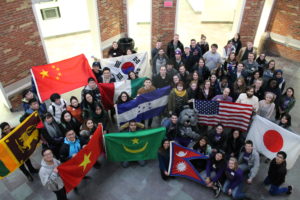 Chinese New Year
As a new year began, we celebrated the annual Chinese New Year. The Society for Sino-American Studies (SSAS) hosted the Chinese New Year celebration on February 25th. Truman State University President, Sue Thomas, addressed the crowd, several different students showcased their musical talents, and everyone enjoyed some delicious Chinese foods. Check out some more photos from the event here!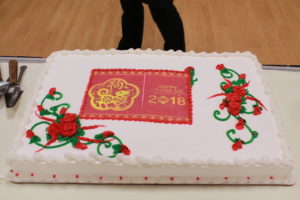 Himalayan Night
An event showcasing the country of Nepal, Namaste Nepal's annual event featured Truman students and former president McGruder! The theme of this year's event was the Nepalese Dynasties. Throughout the program, there were brief intermissions where the emcees would talk about each era and their accomplishments.  Every performance stood out and showed us a glimpse into Nepal.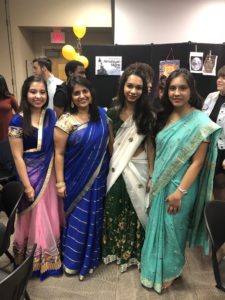 Korean Restaurant
This annual event won hearts with bulgolgi and bibimbap! The Korean American Student Association created their very own restaurant with menus, waiters, and dinner-side entertainment! Make sure to grab a ticket next year for amazing home-cooked food, Korean sweets, and fun games at Korean Restaurant!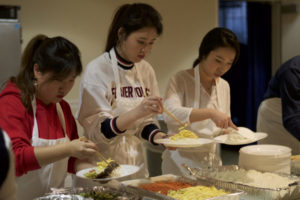 Holi
On March 24, Holi was celebrated on campus in a colorful way – literally. This event was put together by Namaste Nepal and International Club. Bags in an array of colors were passed out, each filled with colored powder for participants to use and throw at each other.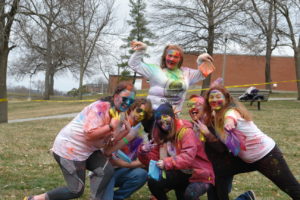 International Dinner
International Club hosted International Dinner on April 8th, 2018. Each guest was given a boarding pass at the beginning of the night to travel around the world. Then they were able to try many different traditional dishes from some of the countries represented at Truman!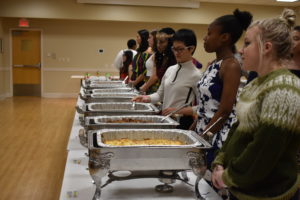 ---
This year was definitely one to remember! We look forward to everything that will be happening this next school year – but first, summer!
---
---