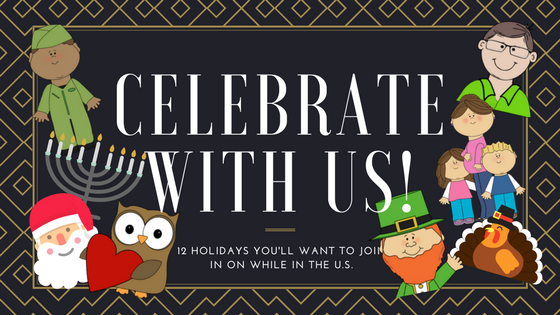 ---
If you are looking for a list of holidays to learn about and celebrate while in America you have come to the right place! Here is a list of the most widely known and celebrated holidays in the U.S.
Martin Luther King Jr. Day
Martin Luther King Jr. day is held on the third Monday of every January. Martin Luther King Jr. was a crucial facilitator of the Civil Rights Movement advocating for non-violent protesting and equality. We celebrate MLK day to promote unity in the United States. People are encouraged to dedicate some of their time on this day to volunteer in citizen action groups and celebrate their community's diversity.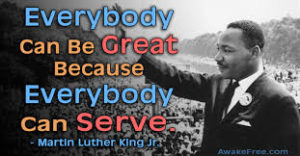 Valentine's Day
If you can "feel the love tonight" it might just be Valentine's Day. Valentine's Day is held on February 14th every year. We use this day to show our loved ones that we care by sending them flowers, chocolate, teddy bears, or even just a nice night out on the town.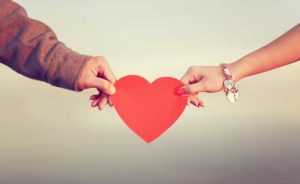 Easter / Palm Sunday
Easter is celebrated on the first Sunday after the first full moon after the March Equinox. This day celebrates the Christian belief in Jesus Christ's resurrection. Similarly, Palm Sunday commemorates Jesus Christ's triumphal entry into Jerusalem. Palm Sunday is the start of the Holy Week which is the week before Easter.
Mother's Day
This day is used to celebrate the role of mothers and motherly figures. We recognize them for the love and support they give us all through our lives without fail. Mother's Day is celebrated on the second Sunday of May and we normally give them flowers, chocolate, jewelry, or take them out for a nice dinner.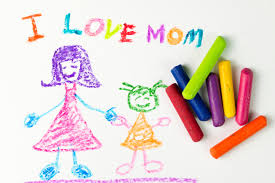 Memorial Day
This day is set aside to commemorate all Americans who have died during their military service for the United States. Memorial Day is always on the last Monday of May. Many people visit cemeteries and memorials or hang flags at half-staff until noon that day.
Father's Day
Father's Day celebrates the contribution that fathers and father figures make in their children's lives. This holiday is always celebrated on the third Sunday of June. Many people get cards for their fathers or they might go out for dinner and a movie.
                                                                                                                                                                                                   The Fourth of July!
The Fourth of July is exactly what it sounds like! July 4th, or Independence Day, is dedicated to celebrating the United States becoming the United States. This is when we adopted the Declaration of Independence in 1776. To celebrate this day many people have picnics and barbecues and a lot of people opt to hang an American flag outside of their homes or work buildings. To commemorate the end of this day most events are finalized with large elaborate firework displays!
Labor Day
Labor Day is held on the first Monday of September every year. This day gives workers rest and it celebrates their contribution to the American economy. To celebrate some people host barbecues and have firework displays while others may attend a sporting event. Many businesses are closed on this day so make sure you have everything you need for the next couple of days!
Halloween
Halloween is celebrated widely on October 31st of every year. Many people celebrate this holiday by dressing up, going to parties, "trick-or-treating", visiting haunted houses, carving pumpkins, or watching horror movies. If you need something to do this Halloween there are many options on campus or with campus organizations so keep your eyes peeled!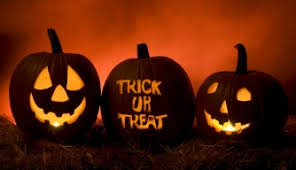 Veteran's Day
This is a day to honor all of the men and women who have served in the United States Military Services. Veteran's Day is on November 11th every year. This day is filled with parades and many assemblies and activities in schools that choose to not be closed for this holiday. If a school chooses to remain in session it is a common practice to invite veterans from the community into the school to be recognized.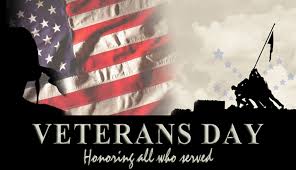 Thanksgiving Day
Thanksgiving Day is a food-filled day of thanks. Its origin comes from the Pilgrims celebrating their first harvest along with the Native Americans. Thanksgiving is on the fourth Thursday of November every year. A tradition of this holiday is the President of the United States pardoning a turkey each year from ending up as the main entree of a Thanksgiving feast. Normally on this day families get together for a special meal and they discuss what they are grateful for along with the highlights of their year. This meal could include stuffing, turkey, potatoes, cranberry sauce, pumpkin pie, and a wealth of vegetables. Many big cities around the US have a Thanksgiving Day Parade and some are even live streamed on TV!
Christmas Day/Hanukkah/Kwanzaa
Christmas is one of the most festive holidays you will have the chance to experience while in America. It is celebrated on December 25th every year and it celebrates Jesus's birth. Many people put up trees in their homes and have a day to decorate the tree while not all families do this, it is a very fun time to spend with family and friends. This is also a time when children get presents from family and from Santa Claus. Some people may have a potluck dinner or it could be more exclusive with only a family dinner.  Hanukkah is the eight-day Jewish observance that remembers the Jewish people's struggle for religious freedom. People who celebrate Hanukkah normally light a menorah and have a time of gift giving. Kwanzaa is a week long holiday honoring African culture and traditions. Kwanzaa ends with a feast and an exchange of gifts. This fills December with many fun holidays!
---
---
---