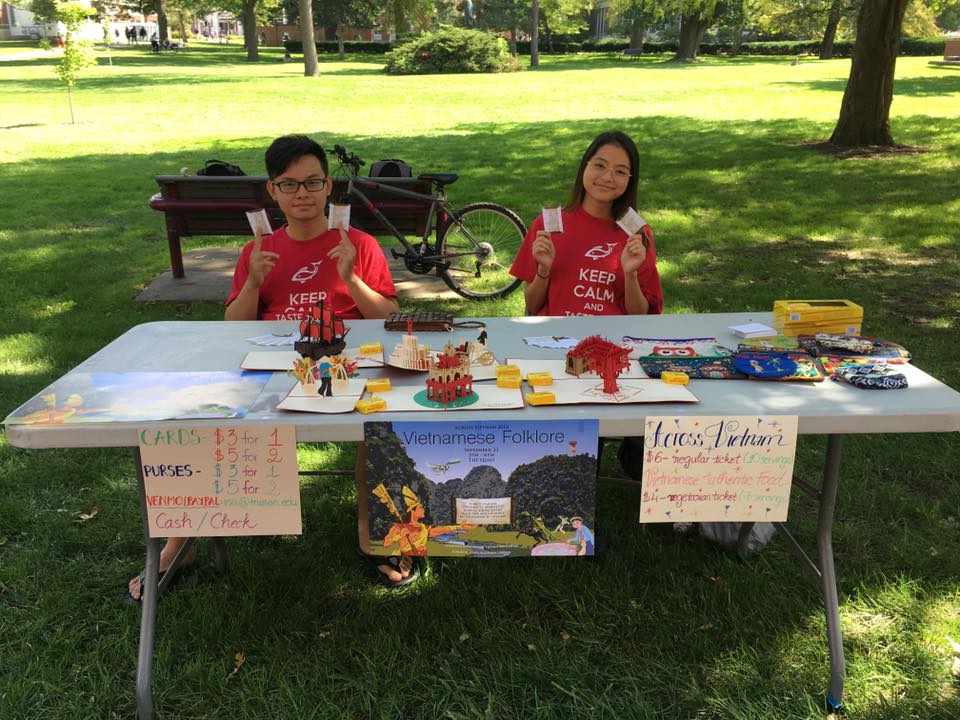 ---
---
Once upon a time, in a land not so unknown, the Vietnamese Student Association hosted an event known as Across Vietnam.
Folklore plays an important role in Vietnamese culture. The art of story telling allows for the teaching of life lessons and contribution to the shared universal customs in humanity, providing greater insight to our lives. Like every tale, each telling is not quite the same as the one before, and similarly Across Vietnam continues to change every year. This event revolves around various themes, with the 2018 chosen theme being folklore. On September 23, 2018, many students, faculty, and members of the Kirksville community came out to share culture, food, and partake in a story we create every year at Truman. 
Cuisine, a physical expression of cultural identity, is often the most passed on and shared tradition. There is nothing better that brings people together than food. "We cooked over a span of two days which gave us an opportunity to gather around this event and have fun together," said Hoang Nguyen, Vice President of VSA, when speaking on the event. Across Vietnam serves as way for Vietnamese students to preserve their culture, but also share it with the Kirksville community. 
Check out the Vietnamese Student Association's Facebook page for more information about the organization and to keep informed about future events! Photos from this year's event are featured below.
---
---
---