---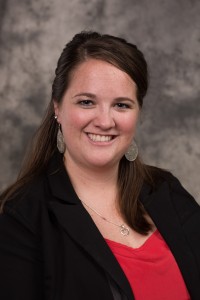 Kelsey Jensen was recently named the new International Admissions Coordinator at Truman State University.  Kelsey will coordinate international student recruitment efforts and admission processing for prospective international students.
According to Melanee Crist, Assistant Director of International Education, "Kelsey has all the qualities that Truman sought for this position.  She is friendly, professional, motivated and enthusiastic.  She loves to travel internationally and has a proven record of effective intercultural communication."
Kelsey is originally from Urbandale, Iowa, three hours Northwest of Truman.
She graduated with a degree in International Studies from Missouri Southern State University, where she also spent time working with the arrival, orientation and support of international students. In addition, Kelsey has experience as an international student herself having spent 12 months as a high school student studying in Brazil and as a university student she taught teaching English in China.

When asked why she chose to work for Truman, Kelsey said, "Truman offers an exceptional educational experience.  The faculty challenges and supports students to new levels of thinking and works to get students excited and involved in the process.  Everything about Truman is exceptional, especially the price – it is an amazing value."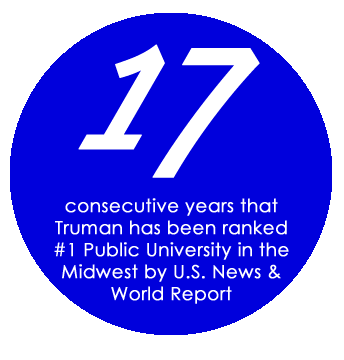 Kelsey says she already enjoys her work at Truman.  "I love the people I have met here. You can't go around town without seeing a friendly smile.  This is a very welcoming place for international students."
Truman was recently ranked as the #1 Public University in the Midwest for the 17th Consecutive year (U.S. News & World Report, "America's Best Colleges", 2014).
Kelsey can be reached at kjensen@truman.edu.
---
---
---