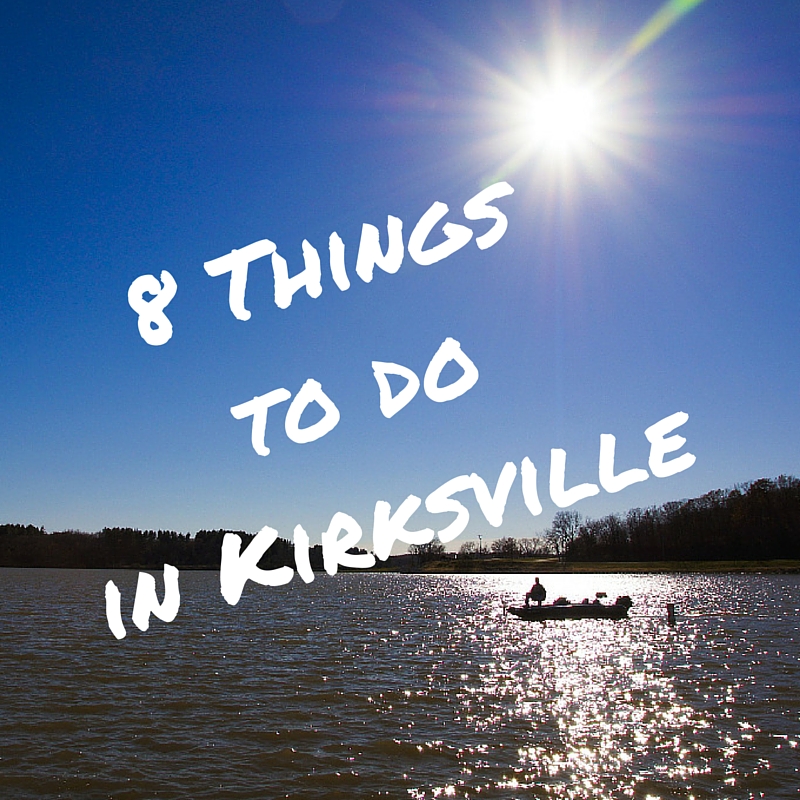 ---
Truman is a great little school in a great little town. While it might not have the same hustle and bustle one expects from a big city, most students are happy to discover though that it's hard to be bored with all the fun activities the university offers.
We can all agree that the Truman State campus is beautiful.  But sometimes, you just need to get out.  This is a list of eight places to go when you're in need of an adventure or just a little entertainment.  If you think that Kirksville is boring, you've probably been looking in the wrong places.
Train Bridge
Get away from the hustle and bustle of college life and head to Train Bridge to enjoy the sunset.  You'll need to take some back roads outside of town, but the journey is well worth it.  An old Kirksville pastime is standing atop the bridge as trains chug along at speeds of up to 70 miles per hour beneath your feet.  Train Bridge is also a great place to stargaze as you wait for the next train to come along.
Here's a video of it: https://www.youtube.com/watch?v=8DsnZSx-10A
Diner 54, Rosie's, and Pancake City
Truman students love to argue about the best breakfast food, with Diner 54, Rosie's, and Pancake City being the primary contenders.  We won't settle that score here, but head over to these Kirksville favorites and decide for yourself. Fast, friendly, and great for a college budget, it's no wonder why this is a frequent for many students.  They serve breakfast all day long – so even on those lazy Saturdays, you can get you breakfast hot and delicious at noon!  Pancake City is open all day, every day.  Head over here when you need a break from those finals week all-nighters!
Thousand Hills State Park
When you're in the mood to be one with nature, Thousand Hills is the place to be. Whether you are spending the weekend, the whole day, or just the afternoon, there are a variety of fun ways to get in touch with nature.  Activities that one can find at Thousand Hills include camping, hiking, biking, nature watching.  When the weather gets warm enough, take a swim at the lake, or sunbathe on the beach.  There is something for everyone at Thousand Hills, so head on over and enjoy this beautiful resource that Kirksville has to offer.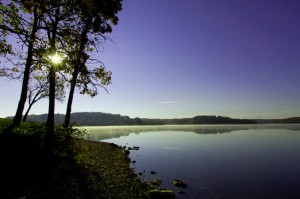 To get to Thousand Hills, simply take a left at Highway 6, which is the street directly across from Walmart, and follow it until you see signs for the park.  They will point you where you want to go.
For more information visit https://mostateparks.com/park/thousand-hills-state-park
Amish Community Stores
Have you ever wanted to take a step back in time and experience American living in a new light? If so, the surrounding areas of Kirksville provide you with a truly immersing opportunity. From the simple living to the fresh produce, the Amish communities around Kirksville have it all. Multiple stores and country shops can be found just North of Kirksville on US 63 as well as West of La Plata on State Hwy 156. Saturday mornings are an excellent time to visit the Amish bakery located three miles West of La Plata, where they offer free homemade donuts cooked to perfection over an old wood stove.
Nemo Fairgrounds
Staying in Kirksville for the summer and want to spend time in the beautiful weather? Experience world class entertainment from musical artists, enjoy the cool breeze on one of the many carnival rides or relax as you relish a sweet treat from a local vendor. There truly is something for everyone during this week long annual event that brings the community together.
For more information visit http://www.nemofair.net/
Conservation Areas
Many people are already familiar with Thousand Hills State Park and Forest Lake. For those interested in the outdoors, the Missouri Department of Conservation has several Conservation Areas around the Kirksville area. Big Creek Conservation Area adjacent to Thousand Hills offers excellent trails for hiking and biking, as well as over 1,000 acres for camping, fishing, and hunting. Hazel Creek Lake and Spur Pond both offer good fishing in and around Kirksville. Sugar Creek Conservation Area to the southeast of Kirksville offers over 2,000 acres of land for hunting, fishing and camping as well as several multi-use trails for hiking, biking or horseback riding. Additionally Sugar Creek also offers an unmanned shooting range facility. Additionally the Northeast Regional Headquarters has exhibits highlighting fish and wildlife management including a snake display, bird viewing area, 1,300 gallon aquarium, and a nature shop.
For more information visit http://mdc.mo.gov/
Farmers' Market
If you're feeling in the mood for some quality, home-grown food, head over to the Farmers' Market.  The Kirksville Farmers' Market runs Saturday mornings throughout the summer on the west side of the downtown courthouse square. The market offers fresh produce, local meats, handmade goods and a variety of crafts and is sponsored by the Kirksville Kiwanis Club.
Leisure World
When you find yourself bored with the same old routine, it might be time for a trip into town for some good times with good friends at Leisure World.  Here you will find a variety of recreational activities that Truman simply cannot accommodate.  You can show off your bowling skills or maybe some moves on the roller rink.  Either way, the prices are extremely affordable.  This is also an excellent opportunity to get some interaction with the local population.  So, call it leisure, call it entertainment, but whatever you call it, you're sure to have fun at Leisure World.  (Be sure to pack an extra pair of socks!)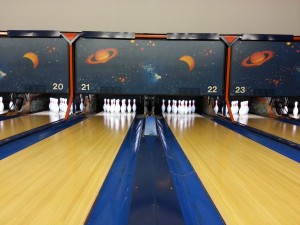 For more information visit http://www.leisureworldlanes.com/
Did you like this article? Get the Truman State University's International blog updates by subscribing to our email. Have questions? Feel free to send us an email at intladmit@truman.edu. We're always excited to talk to new students and counselors!
---
---
---