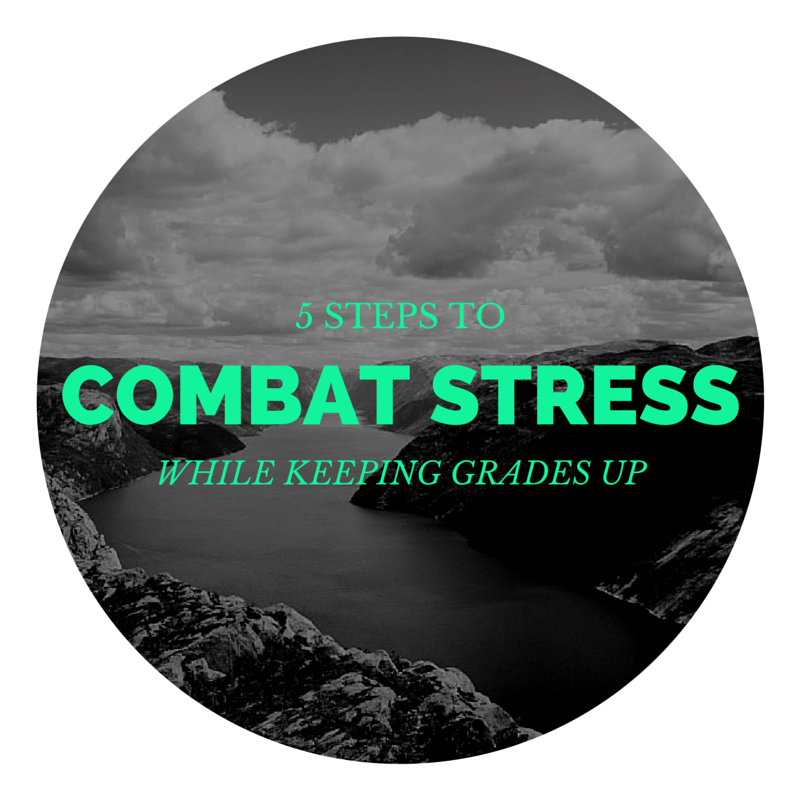 ---
Near the end of each semester, many college students begin to feel increased pressure from their many responsibilities. With the due dates for final exams, papers, and projects looming ever closer, many students find difficulty in keeping up with their responsibilities for their classes, jobs, clubs, organizations, social groups, relationships, and personal life. For some, managing to fulfill expectations for all of these areas can begin to feel overwhelming. This feeling of helplessness or worry can be difficult to overcome, but with the help of a few tips from this list, it is possible to make even the worst of end-of-semester stress feel a bit more manageable.
Make a Schedule
   Organization is key when managing tasks for several aspects of your life. If (like myself) you have difficulty keeping track of events and due dates, keeping a list of your responsibilities close by can be a major asset. Place assignments, projects, and other notable events into a calendar as soon as you receive them. If you have a smartphone, technology can also play a critical role. Many calendar apps and websites can send alerts to your phone, reminding you ahead of time that there are still projects you haven't finished. Keeping a daily to-do list can also help you maintain efficiency under stress. While it may seem silly, being able to cross completed assignments off of a to-do list can feel very satisfying, especially once you have finished everything you needed to get done for the day!
Make Realistic Goals
   Not every day is going to be equally productive. Knowing what your daily schedule will look like can help you plan out when you need to be working on which projects. Trying to write a 10-page paper in one day may be possible, but doing so may result in rushed work, greater stress, and possibly a lower grade on the assignment. Spreading out larger assignments over several days will not only reduce pressure but give you more time to analyze and think critically on your project. Filling your daily to-do list with realistic goals can help reduce the power that stressful tasks may hold.
Maintain Physical Health
   Staying up all night to study for a test may actually be harmful to your final scores! Not only does getting a proper amount of sleep help you stay awake during your exam, it can actually help you better retain the information you have studied. Similarly, eating healthy foods ensures that your body will run efficiently during important test and study times. Your brain is an important part of your body, and keeping it well nourished and alert will help you maximize the efficiency of your studies.
Take a Break!
  When taking on a large number of responsibilities, it is essential to step away from the stress every once in awhile. Take time to do whatever you find relaxing, whether that is cooking, playing games with friends, or reading a book. If you have been studying in one place for a long time, go for a walk! A change of scenery can sometimes be exactly what a stressed mind needs to relax. Light exercise has also been shown to physical tension, which can build up from expanded hours of study.
Find a Support Network
   If stress ever begins to feel unmanageable, it is important to have an individual or group nearby who can support you. Your friends can help keep you feeling motivated and optimistic for when life seems at its busiest. Many universities offer counseling services to their students, along with stress-relief programs. At Truman State University, the Center for International Students has a staff full of friendly students and faculty who are dedicated to making sure students get the most out of their Truman experience. Cultural Integration Leaders take pride in their knowledge about managing college life and are happy to give advice to students who are feeling the effects of stress. For problems concerning classes, Academic Success Mentors are available to meet and discuss solutions. Students can also meet with both the office's International Student Advisor and their personal Academic Advisor for any troubles they are experiencing. Professors are available to meet during their weekly office hours and regularly schedule appointments with students who ask for advice in their classes. Across campus, Truman is dedicated towards both the mental health and academic success of its students.
Did you like this article? Get the Truman State University's International blog updates by subscribing to our email. Have questions? Feel free to send us an email at intladmit@truman.edu. We're always excited to talk to new students and counselors!
---
---
---