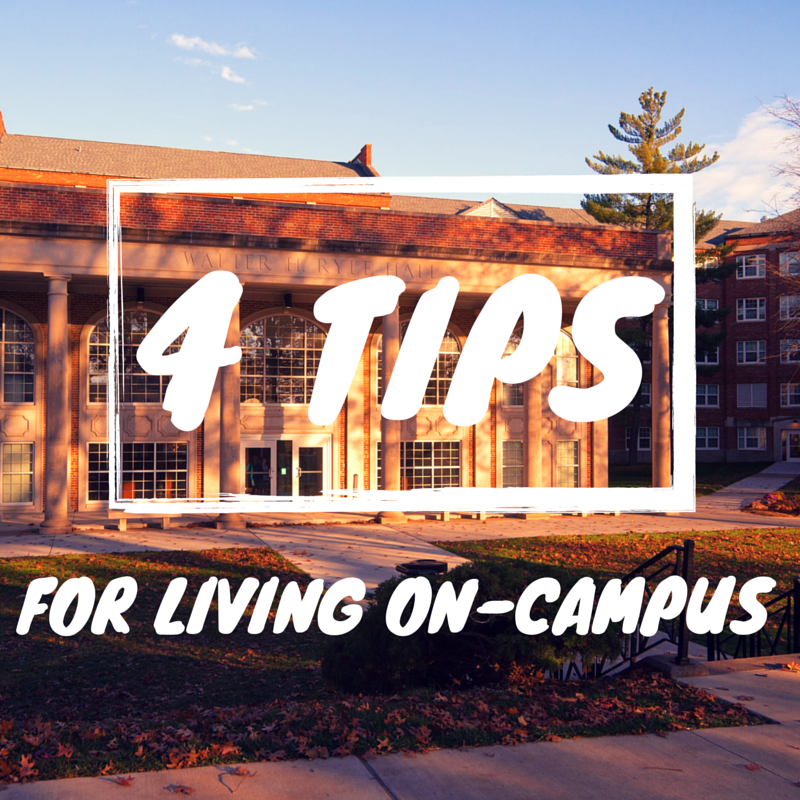 ---
One question  that is often asked at Truman Times  is "What is it like to live on campus?" Many international students have never lived in on-campus housing before and have many questions as to how the process will work. With these four tips for living on-campus, you will  be the most prepared student in your hall for move-in day!
Choosing a dormitory
Similar to purchasing property, choosing which dormitory to live in is an important decision. Researching your options is a crucial first step in the selection process. Every university offers unique services to their residents, and most have several options to explore. At Truman State University, we have six different residence halls and two apartment complexes to choose from, each offering different room styles, sizes, bathroom options, and pricing. All of our residence halls come standard with beds, mattresses, kitchen facilities, laundry rooms and bathrooms. For further details on each residence hall, along with video tours of housing options, follow this link here: http://www.truman.edu/residence-life/building-information/amenities/
Packing for travel
Many students are often concerned with how much they should pack for their move to college. Some housing options have more storage space than others, but most rooms will  have more than enough space to hold whatever you bring with you on your flight. We recommend bringing several weeks worth of clothing, a bit of money to spend on necessities, and any personal items you wish to take with you. Items such as towels, blankets, and bathroom products can be purchased upon arrival.
 Meeting your roommate
Once you are placed in a residences hall, you will be able to find your roommate under your Truview. Meeting a new roommate can be an intimidating process for many, but it can also be an extraordinary opportunity. With social media, it is possible to get in touch with your roommate before you ever leave your home country! Meeting your roommate can often lead to new, lasting friendships, due to the amount of time you may spend together. If the two of you do not become the best of friends, don't worry! There are plenty of other people living on-campus who are waiting to meet you, become friends, and share in their college experience.
  Making new friends
Living on-campus means that you will be sharing a building with many other students, both domestic and international. It may be difficult at first, but putting yourself out there to meet new people can be one of the most rewarding experiences you'll have during your time in college. New friends are out there, ready to share their stories and culture. Many of the residence halls also offer group activities, turning the meeting process into something fun and memorable. The best way to make new friends while living on campus is to be friendly and open-minded towards others. Instead of avoiding cultural differences, we can learn to explore them, share in them, and make powerful friendships through them.
---
---
---