ES Alumni Spotlight: Laura Stark ('15)
May 28, 2019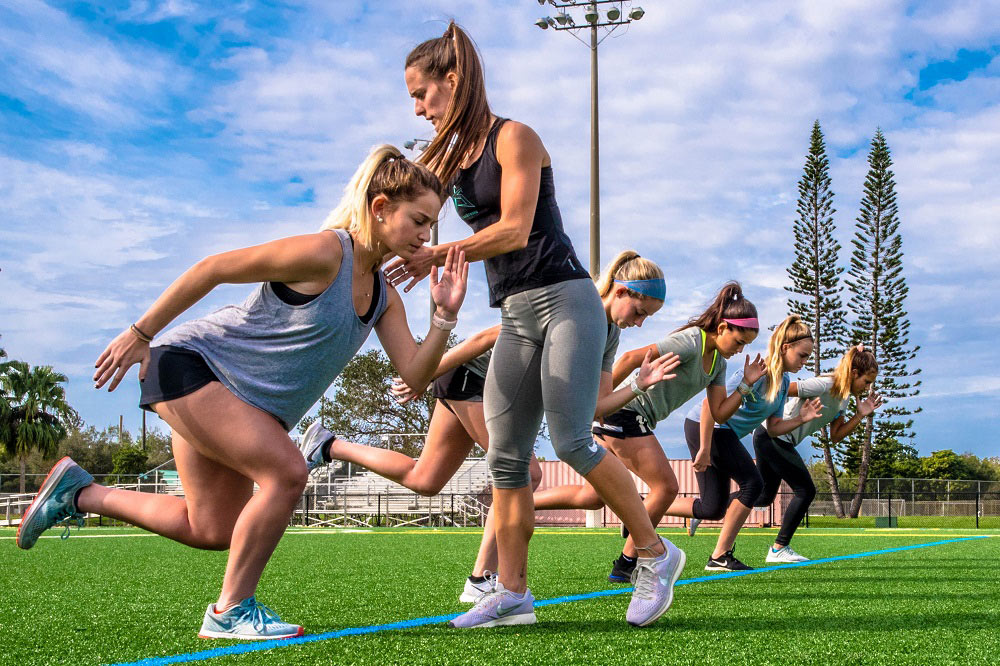 Alumni Spotlight—
Laura Stark ('15), Exercise Science,
Owner and Sports Performance Specialist, Stark Strong Performance—
"After competing on Truman's Track and Field team for four years and graduating in May of 2015 with a B.S. in exercise science, I moved down to South Florida to begin my career in Sports Performance. I have since had the amazing opportunity to learn and work under accomplished athletes and coaches ranging from NFL to youth. A year after moving, I opened my own business and especially found my path as a role model to female athletes.
Witnessing first-hand the results of our training on the health of our teams we work with has heightened my passion and enthusiasm for assisting athletes to reach the best of their ability. Improving fundamental principles of speed, strength, power, and agility, we have already experienced a decrease in ACL tears and other injuries.
While training and conditioning are important, it is imperative that these young women develop their characters into confident and socially empowered athletes of next-level potential. Leading by example, these impressionable athletes need a mentor, a cheerleader, and a disciplinarian to prepare them for the competitive behaviors life will challenge them with. This is why we are stellar at what we do. I am confident we will continue reaching a wider scope as I learn more from the amazing athletes and coaches in South Florida.
I'm so thankful for my time at Truman as a student-athlete where I learned to mature, grow, learn, and gain the confidence I would need to step outside my comfort zone and become not only an influential coach and mentor to these athletes but an ambitious businesswoman."