Maria Benitez Shares What She Gained From Truman HES
September 25, 2017
"After graduating from Truman, I pursued a Master of Health Administration (MHA) from The University of Missouri—Columbia, or Mizzou. I received my MHA and a graduate certificate in Health Informatics in May 2016. During my last year of grad school, I applied for competitive administrative fellowships and obtained one with HSHS Eastern Wisconsin Division in Green Bay, Wis. I have been serving in that role for a year and look forward to what comes next.
HES courses are great preparation for any health-related path you choose post-graduation. The population health perspective has equipped me with a well-rounded lens for making decisions about the communities and patients we serve. The balance between research, program implementation, and epidemiology served me well in my graduate classes and now in my role doing pro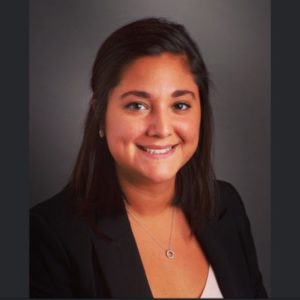 jects and rolling out initiatives. As we move towards a less hospital-centric/treatment only approach to health, the comprehensive education that HES and Truman provided will be a huge asset in my future roles.
Be open minded and willing to absorb everything you learn at Truman. I have honestly used almost everything I learned in HES, and it has helped me immensely. But also have fun! The professors are amazing and developing relationships is essential."
—Maria Benitez ('14), Health Science, Minor in Business Administration