Health Science Alumna Writes Column on Research
May 11, 2017
Excerpt from Ashley (Nassau) Walsh, Health Science '02, Improving Nurse Satisfaction Requires Root Cause Solutions on Health IT Outcomes website.

By Ashley Walsh, MHA, Sr. Financial Analyst and former Perioperative Business Manager, UCHealth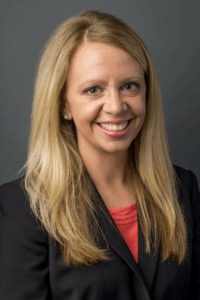 A recent RNnetwork survey found half of the nurses they surveyed (49.8 percent) have contemplated switching professions, with 27 percent citing overwork as the reason. In his analysis of this data (as reported by Kelly Gooch on Becker's Hospital Review), RNnetwork President Eric Darienzo offered six ways healthcare organizations can create a nurse-friendly culture including improving communications between nurses and administrators, recognizing the hard work of nurses through simple acts like an "employee of the month" award, and doing more to foster a teamwork mentality.
To read more, visit Improving Nurse Satisfaction Requires Root Cause Solutions from Health IT Outcomes
About The Author
Ashley E. Walsh, MHA, is a senior financial analyst and former perioperative business manager at UCHealth Metro Denver campus. She obtained her bachelor's degree in health science from Truman State University in Kirksville Missouri and her Masters in Health Administration from Maryville State University in St. Louis Missouri. Since February 2009, Ashley has been with UCHealth where her responsibilities include capital and operational budget maintenance, patient billing, utilization reporting, expansion planning and perioperative supply chain management. Ashley is lean trained and participates in regular process improvement initiatives across UCHealth.