Jessica Williams
July 13, 2021
Jessica Williams (aka J-Money) moved to the extremely toasty Phoenix, AZ three months after graduation. Over the last few years, she has been inside PetSmart's Corporate Hotel/Grooming Reservation Department as a phone representative and a Supervisor Lead. After two years, she lucked out with an amazing position with DoorDash as a Customer Escalations Representative -Tier 3 and worked her way up to a Customer Experience Specialist who troubleshoots internal and external issues. Jes enjoys her free-time by playing Pokemon Go with her two partners, Chance and Lindsay, and relaxing with her cat Loki, and her dog Charmer.
What year did you graduate and what was your concentration?
I graduated in 2015 with a concentration in Public Communication and a minor in German.
What extra-/co-curricular activities did you do?
I was a member of Alpha Gamma Delta sorority, Phi Sigma Pi National Honors Fraternity, Communication Club, Students for Social Change, and Lamba Pi Eta.  I was an editor for The Index, a Gamma Chi Sorority Recruitment Counselor, and I was on the 2014 Homecoming Committee.  Also, I was a part time Office Assistant in the School of Arts and Letters, as well as a German Tutor/Foreign Language Lab Proctor (I liked to keep busy, lol).
Did you go to grad school? If so, where? Was it immediately after you left Truman or did you wait? Why?
No, I did not go to grad school. I looked into it, but nothing suited my fancy when looking for the right fit.
What was your first job after graduation?
Assistant Manager at Scrubs & Beyond, a hospital scrubs and accessories retailer.
What work do you do/What are you doing now?
I'm a Customer Experience Specialist for DoorDash. My main tasks have been creating internal workflow tools for our agents to use, which relay our policies in polite, empathetic terms. I also do research on customer satisfaction, what drives dissatisfaction, and conduct experiments to see how we can improve our services for our agents and our customers.
How has your Liberal Arts/COMM education helped you?
My Liberal Arts/COMM education definitely helped me understand how you will never escape group projects! Seriously though, I learned how to converse with others and present your ideas in a cohesive fashion.
Which class did you dislike at the time you took it, but now you're grateful you took it?
I absolutely despised Research Methods, but now I realize I use it almost everyday in my position.
What was your greatest accomplishment at Truman?
I managed to do a lot of extracurriculars, stay on top of all of my school work, and keep up with my friends.  (Editor's note: That was quite a lot…)
Why is Truman a good place for a student to study?
It's a small, close-knit community. You never really feel away from home, plus you can get the personalized help you need in any subject.
What would you say a COMM student should absolutely do while at Truman?
If there is something communication related you want to study, but there isn't a class dedicated to it, touch base with one of your professors to see if they'd sponsor an independent study with you.  This will allow you to look further into the topic, and you might come out of it with a paper.  I did an independent study on Social Media Trends & Theories, which wasn't a class while I was attending, and I thoroughly enjoyed!
What advice would you give someone who wants to go into the same line of work as you?
Be incredibly vocal to your supervisor, manager or mentor about what your plans are for growth. Closed mouths don't get fed, so if you don't vocalize it, you won't get anywhere.
Also be patient, I had to work in a call center as a phone representative for a few years before I finally found this position. Your right fit is out there, it will just take time to find.
What do you miss most about campus/Kirksville?
I miss being so close to friends! Oh! Also how cheap rent was…
But really, the campus was beautiful, the community was so open and welcoming both in Kirksville and on campus. I miss having that feeling everywhere I go.
What tag line would you create for the COMM department at Truman?
"Truman's Communication Department – Where greatness is fostered."
If you could come back to Truman and teach a class for a semester, what would be its title and what would it be about?
K-Pop Advertising: A class on Korean music companies' advertising strategies, covering such companies as SM, YG, BigHit, Source, & JYP.
What did we not ask that you think is important for people to know?
I already covered this, but really want to reiterate: just be patient when finding the right career for you. As Truman students, we all work incredibly hard and take pride in our work.  When things don't work out, we are really tough on ourselves. Eventually, things will work out and you will find your right fit!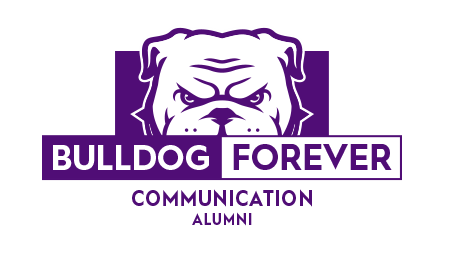 If you would like to learn more of Jessica's story, or

 

you want to learn more about the Department of Communication, contact us!