Sam Murphey
February 16, 2021
Samuel Murphey is chief strategy officer for Greater St. Louis, Inc., a newly created economic development organization for the bi-state, St. Louis metropolitan region. Sam has spent his career leading public affairs teams in the private and public sectors. He previously was the head of global issues management for Bayer Crop Science. His team engaged with stakeholders, media and society to address questions about agricultural practices and find common ground. Prior to joining Bayer, Sam led chemistry issues management and crisis communications at Monsanto Co. He served as communications director to Missouri Gov. Jay Nixon and worked on numerous political campaigns.
What year did you graduate and what was your concentration?
I graduated in 2006 with a major in Communication: Journalism and minors in English and Public Administration.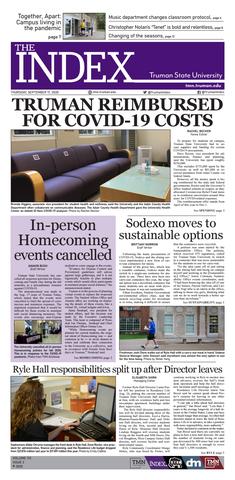 What extra-/co-curricular activities did you do?
I was involved with The Index throughout my time at Truman, serving two years as its managing editor. I also was a member of Beta Theta Pi, the Pershing Society, and several honorary and service organizations.
Did you go to grad school? If so, where?  Was it immediately after you left Truman or did you wait?  Why?
I started the Master's program at the Missouri School of Journalism immediately after I left Truman. At that time, I was considering an academic career, and Mizzou was the perfect place to explore that. However, before I finished the program, I had the opportunity to join then-Attorney General Jay Nixon's first campaign for Governor. I had interned for Attorney General Nixon during my time at Truman, and helping him run for Governor was an opportunity I had to pursue. I'm glad I did. I ended up working for the Governor from 2007 to 2013, finishing my time in public service as Communications Director in the Governor's Office. Unfortunately, life and my career got in the way, and I never finished my MA.
A number of years later, I also had the opportunity to study international strategy and diplomacy at the London School of Economics while working in Europe for Bayer. Although I did not complete that program either, it was an incredible learning experience, and the seminars and readings reminded me of the fascinating conversations I had with professors and students at Truman.
What was your first job after graduation?
While at Mizzou, I was the Teaching Assistant for a class on public relations writing. My first full-time job was serving as deputy press secretary on Jay Nixon's campaign for Governor.
What work do you do/What are you doing now?
I am the Chief Strategy Officer of Greater St. Louis, Inc., a newly created economic development organization for the bi-state metropolitan St. Louis region. We advocate for and help drive economic growth in St. Louis with a unified voice, a bold agenda and as one metropolitan region anchored by our vibrant urban core.
I previously served as head of global issues management for Bayer Crop Science and as external affairs lead for chemistry at Monsanto. In these roles, I had the opportunity to help ensure that farmers had access to the tools they needed to grow crops more sustainably.  I interacted with scientists, farmers, journalists, activists and policymakers around the world.
How has your Liberal Arts/COMM education helped you?
I'm proud to tell people I'm a generalist. I read deeply, think critically, and ask probing questions. I love to learn new things and converse with people from diverse backgrounds and with often opposing points of view. My role is often to analyze complex problems and devise a strategy or pathway forward. This is the essence of what I learned to do at Truman.
Which class did you dislike at the time you took it, but now you're grateful you took it?
To be honest, I enjoyed almost all of my classes at Truman. If I had to call out one class, I'd say Publication Design and Layout was particularly tough, but I'm glad I was required to take it. The class taught me as much about collaboration and teamwork as it did about typography and design. I'll always remember it.
What was your greatest accomplishment at Truman?
I was honored to be named the Outstanding Student in Communication: Journalism. That recognition from the faculty is still very special to me.
Why is Truman a good place for a student to study?
For me, Truman was a great place to study because of the relationships I formed with my professors and other students. I think those relationships were possible because of Truman's unusually small class sizes and the faculty's extraordinary dedication to teaching.
What would you say a COMM student should absolutely do while at Truman?
Study abroad. Spending a semester in Prague was undoubtedly one of my best decisions (and biggest challenges) as a student, and it helped prepare me for a career that has taken me around the world.
What advice would you give someone who wants to go into the same line of work as you?
Start now. Look for summer internship opportunities and build relationships while you are still at Truman. People will go out of their way to share advice, open doors, and help you if you ask.
What do you miss most about campus/Kirksville?
I formed amazing friendships while I was at Truman. While many of us keep in touch, life has taken us to different places, and everybody gets busy. I wish we could see each other more often.
What tag line would you create for the COMM department at Truman?
"Exploring how communication can connect and change our world."
If you could come back to Truman and teach a class for a semester, what would be its title and what would it be about?
It would be a lot of fun to facilitate a seminar on campaign strategy. We would look at campaigns led by different actors – politicians, political parties, corporations and non-governmental organizations – to understand what makes them effective, or ineffective. We would also dig into the core elements of campaign planning – audiences, messages, messengers, and channels – and talk about building, resourcing and executing successful campaigns.
What did we not ask that you think is important for people to know?
There's never been a more important or exciting time to study communication and its role in global affairs. Our world is changing rapidly, and we need more reporters, campaigners, and other professionals who understand effective communication. Make the most of your opportunities to enhance your knowledge and skills at Truman, and know that there's a broad alumni network that stands ready to support you as you begin your career. Good luck.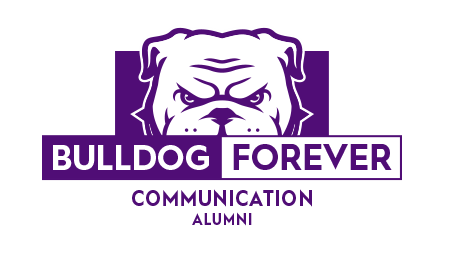 If you would like to learn more of Sam's story, you can follow him on LinkedIn

.
If

you want to learn more about the Department of Communication, contact us!