Jared Young
January 19, 2021
Jared Young is an educator. He is the Robison Planetarium Director and Coordinator of Summer Academies at Truman State University. He has experience as an elementary school teacher and a college-level instructor. Outside of work, he can be found mountain biking on various Midwest trails, maintaining the Thousand Hills State Park trail system with fellow community volunteers, or in his shop working on various projects. Jared lives outside of Kirksville with his wife, Miranda.
What year did you graduate and what was your concentration?
I graduated in May of 2010 with an emphasis in Journalism.
What extra-/co-curricular activities did you do?
During my time as a COMM major I was a member of the Society of Professional Journalists (SPJ). I also worked in the Truman Media Network as a News Reporter for The Index, Writer for Detours, Reporter and Assistant News Director for News36 (now TMN Studios), and as Convergence Coordinator.
Did you go to grad school? If so, where?  Was it immediately after you left Truman or did you wait?  Why?
After graduating with my BA in Communication, I completed my Masters of Arts in Education (MAE) here at Truman. My overarching goal in life is to help others. Effective and intentional communication and education are some of the best tools to utilize when helping others.
What was your first job after graduation?
After graduating in 2010 with a BA in Communication and in 2011 with a MA in Education, I went to work at Schuyler County Elementary School in Queen City, MO. I grew up in a small town, and saw the need for quality teachers in those areas. My goal was to teach in a rural area similar to where I'd grown up. I began as a Title I Reading and Math teacher. I worked with K-6 students who were struggling, specifically with reading and math. I then became a 6th grade classroom teacher. During this time, I also served as the Assistant Baseball Coach to the high school team as well as a coach for Schuyler County Special Olympics.
What work do you do/What are you doing now?
After 2½ years at Schuyler County, I returned to Truman to be an Instructor in the Communication Department (Editor's Note: We thought you looked familiar!

) and the Coordinator of Summer Academies at the Institute for Academic Outreach. This was a half faculty, half staff position. In the COMM Department, I taught Public Speaking and co-taught Media Writing.
My job has evolved since then. In lieu of teaching in the COMM Department, I now direct the Robison Planetarium. I continue to coordinate all summer academies at the University as well.
How has your Liberal Arts/COMM education helped you?
I am constantly utilizing the education I received from Truman. My job is unique, and has me constantly moving between different projects, tasks, topics, educational subjects, etc. In coordinating summer academies, I work with faculty and staff from almost every campus department.
Similarly, at the planetarium, we welcome about 5,000 people per year, and they attend shows on many different topics. In order to do my job well, I need to be knowledgeable about many different fields of study, and be able to communicate effectively. Communication and Education go well together, and I have benefitted greatly from specifically studying in those two fields. Having a liberal arts education prepared me well for the interdisciplinary world I find myself in.
What would you say a COMM student should absolutely do while at Truman?
During a meeting with my academic advisor, I was told that I'd be wasting my time at Truman if I did not get involved in the Truman Media Network. While those words may sound harsh, and definitely did to me at the time, it was the exact advice and perspective I needed. I'd echo that advice to current and future COMM students.
The time I had working for TMN is invaluable. It was an extension of my education that allowed me to get real experience as a journalist, team member, and leader. For me, my experience with TMN is irreplaceable. I highly encourage anyone majoring in Communication to get involved with the Truman Media Network.
Which class did you dislike at the time you took it, but now you're grateful you took it?
I don't know that there was any class at I genuinely disliked; however, I admit that I look back on my time as an undergrad through rose-colored glasses. I'm not saying my time in the COMM Department was all sunshine and rainbows, but looking back from 10 years later, I have an appreciation for the overall experience.
One class I initially struggled in was Communication Theory. I did the homework, read the book, and thought I had a solid understanding of what was being taught. My initial test grades proved otherwise. By meeting with my professor, and being willing to look at the course content in new ways, I was able to expand my understanding and eventually find success in the course.
Dr. Self frequently tells students his job is to make them "intellectually uncomfortable." In many circumstances, discomfort is required in order to truly learn and grow. The COMM Department provided ample opportunity for such learning experiences.
What was your greatest accomplishment at Truman?
I cannot point to one specific thing or moment that I'd call my greatest. During my time as an undergrad, I was involved in many different groups and activities on campus, each with their great moments. I look back fondly on the overall experience I had both in and out of the classroom.
One moment I remember well was when I served as Convergence Coordinator for TMN. In 2010 the Truman Media Network covered the election. I'd been a reporter during election coverage in 2008; now I had a central role in the success of our coverage. During the 2010 election coverage, operations went smoothly. Staff from the Index, KTRM, News36, and Detours all worked together and we produced some great content. In the days after, each outlet's media managers were excited about what we'd done as one TMN team. While that excitement was short lived, that moment was definitely a neat one.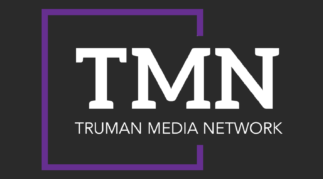 Why is Truman a good place for a student to study?
Small class size, caring faculty, and opportunities to put to practice what's learned in the classroom are the reasons Truman is an excellent place to study. I knew my professors truly cared about my success and that of my peers.
In specific regard to the COMM Department, the existence of the media outlets as a "lab" to put our education to practice helped students to learn and grow in ways that otherwise wouldn't be possible.
Overall, Truman fosters relationship building across campus, which builds a community of faculty, staff, and students who genuinely care about the Truman experience, and are willing to constantly learn and change to continue improving upon previous success.
What do you miss most about campus/Kirksville?
Because of continuing my life as a resident of Kirksville and an employee of the university, I remain in the fortunate position of enjoying campus and Kirksville life. I look back fondly on my time as a student here, and strive to be a force for good on campus, so that others who graduate and experience success in life might look back fondly on their experience here as well.
What advice would you give someone who wants to go into the same line of work as you?
I doubt you'll find many folks out there who coordinate summer academies for K-12 students while also directing a planetarium; however, the line of work I'm in is education. The field of education is and will always be in need of more people dedicated to the betterment of humanity. There are many ways to be an educator, and no way is necessarily better than another.
For anyone looking to go into education, make sure you're going into it for the right reasons. No educator expects to be rich, and all educators know that in order to do it right, it's going to take more time than your standard 9-to-5. Be dedicated to the goal – helping others.
A piece of advice I was given during my undergrad that's stuck with me:  "No job is beneath you, and every job leads to another job." – Mike Kelly, Voice of the Missouri Tigers
What tag line would you create for the COMM department at Truman?
A tag line for the COMM department at Truman: "Now with fewer tape decks!"  Alright, I'm kidding (Editor's Note: Wow, that's an old-school quote).
"Truman COMM Department: Everyone communicates – We teach you to do it better."
If you could come back to Truman and teach a class for a semester, what would be its title and what would it be about?
I truly enjoy the teaching I do at the Robison Planetarium. I have the opportunity to educate students of all ages about the universe. It's really rewarding to see faces light up.  Hopefully, they walk away with new knowledge and understanding.
An ongoing project of Jared's is building up planetarium operations.
The facility is capable of so much.  The Robison Planetarium is a resource for educators looking for in-person or virtual field trips. We also host weekly shows open to the public. The planetarium is a hub for the liberal arts at Truman – the facility and my staff are capable of hosting a wide range of shows and events on many subjects (including comedy shows!). Folks can learn more by following us on social media, @TrumanDome.
If you would like to learn more of Jared's story, or

 

you want to learn more about the Department of Communication, contact us!