Caitlyn Bess
August 6, 2019
Caitlyn Bess graduated in 2016 and during her time there, she interned in the Missouri Senate; took a summer study abroad in Israel, Jordan, and the West Bank; and spent a semester in the Disney College Program as a character performer (Rafiki and Mrs. Incredible were her bread and butter). After graduation, Caitlyn served in the Peace Corps in Morocco as a youth development volunteer from 2016-18. Afterwards, she temporarily landed back in Missouri before beginning her graduate studies in the national security and diplomacy track of the Bush School.
What year did you graduate and what was your concentration?
I graduated in May 2016, with a concentration in Public Communication.
What extra-/co-curricular activities did you do?
I was in Alpha Phi Omega, Lambda Pi Eta, and Students for Middle East Peace.

Did you go to grad school? If so, where?  Was it immediately after you left Truman or did you wait?  Why?
I will be attending the Bush School at Texas A&M for my Master's in International Affairs starting in the fall of 2019. When I graduated from Truman I didn't see myself going to graduate school. I joined the Peace Corps and realized I had a great interest in international affairs and that I needed more schooling in the subject.
What was your first job after graduation?
My first job after graduation was as a Peace Corps Volunteer in Morocco as a Youth Development Volunteer.
What work do you do/What are you doing now?
Since returning from my Peace Corps service in December of 2018, I've been living at home with my parents in Cape Girardeau, MO, until my Master's program starts in the fall. It has been lovely being home after so long abroad. I've been spending time with family and preparing for grad school. I also worked as a tax processor during tax season.
How has your Liberal Arts/COMM education helped you?
My Liberal Arts/COMM education has helped me by teaching me how to think instead of what to know. I have a lot of different interests and I've done so many different types of things, even though I'm only 25 years old, so adaptability and unique problem-solving have been important.  Truman and the Communication Department shaped me to think this way.
Which class did you dislike at the time you took it, but now you're grateful you took it?
Experimental Methods. I complained about the impossibility of completing a research project in one semester while it was happening but when I started applying to grad schools I realized that the exposure to research was needed.
What was your greatest accomplishment at Truman?
My greatest accomplishment at Truman was getting out of my comfort zone. Going into college I never thought I would do internships or study abroad, as basic as that may sound. But no one in my family had ever done things like that so it had never crossed my mind. I ended up having these transformative learning experiences at Truman though, and that gave me the gumption to serve in the Peace Corps.
Why is Truman a good place for a student to study?
Truman emphasizes the liberal arts, which as I've mentioned is becoming more important than ever in a world that is changing so fast. It's also affordable, which is much more important than one may think when considering higher education options. Also I really like Kirksville. Some people are turned off by such a small town but I really enjoyed it. It's easier to focus on your studies with less distractions, and Truman does a good job bringing in speakers and entertainers each semester. I was very content.
What would you say a COMM student should absolutely do while at Truman?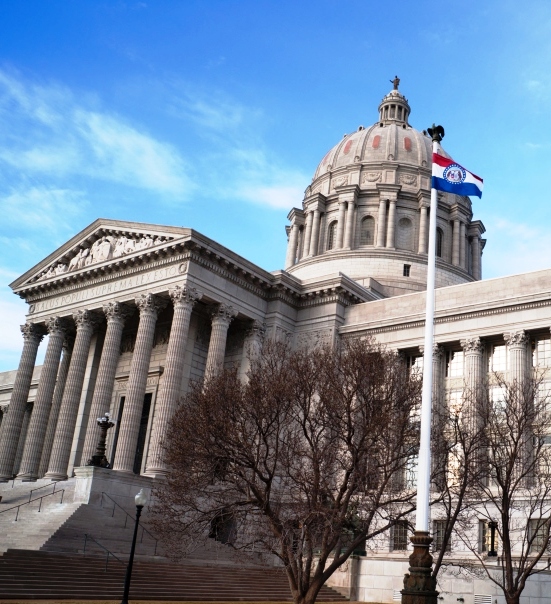 You should do an internship. I did the Missouri Government Internship in the spring semester, and it was so useful seeing government up close. It's provided me with knowledge I still draw on and probably will for the rest of my life. It also looks great on a resume.
What advice would you give someone who wants to go into the same line of work as you?
Learn a second language if you haven't already. All of the international affairs Master's programs that are worthwhile have a language requirement, and if I hadn't served in Peace Corps I wouldn't have learned a second language. I fulfilled Truman's foreign language requirement but never spend a semester abroad so I never became proficient with the speaking.
What do you miss most about campus/Kirksville?
I miss Kirksville in general. I really like the small-town life. Campus is also within walking distance of a lot of places I went in Kirksville, and I would take lots of walks and run when the weather was nice. It's a beautiful place for that sort of thing.
What tag line would you create for the COMM department at Truman?
How about "COMM as you are?"
If you could come back to Truman and teach a class for a semester, what would be its title and what would it be about?
Communication and Religion. It would be about American religion and politics, with perhaps a splash of comparative religion from my experiences in Morocco.
What did we not ask that you think is important for people to know?
Nothing, you guys are pros.
If you would like to learn more of Caitlyn's story and experiences, you can check out her Peace Corps blog.
If you want to learn more about the Department of Communication, contact us!