Hannah (Rickman) Magee
June 19, 2018
Hannah Magee is a CEO, salesperson, advertising executive, and PR professional all in one.  A lifelong Kansas Citian, Hannah is now the owner of Weston Wine Company, a winery in Weston, MO. She came to own that small business in 2017. In her spare time, Hannah performs with Theater Atchison, drinks entirely too much wine, and watches utterly trashy television.

What year did you graduate and what was your concentration?
I graduated in May 2013 with a concentration in Public Communication.
What extra-/co-curricular activities did you do?
I was a member and President of the Ad and PR Club, I worked as the Convergent Advertising Coordinator for the Truman Media Network (TMN), and I was a member of Lambda Pi Eta, the Communication honor society.

Did you go to grad school? If so, where?  Was it immediately after you left Truman or did you wait?  Why?
Definitely not.  I was ready to start working.
What was your first job after graduation?
Right out of college, I was an Account Manager at Zillner Advertising.
What work do you do/What are you doing now?
I now own Weston Wine Company in Weston, MO.
How has your Liberal Arts/COMM education helped you?
Having a Liberal Arts degree has meant that instead of saying "I don't know how to do that" when I'm faced with challenges, I instead say "I get to learn how to do that!"
Both my liberal arts and sciences and COMM backgrounds have served me exceptionally well in owning my own small business. I do everything for my business – from marketing to accounting to purchasing to selling to hiring and training employees. There were a thousand times I was scared of failure at Truman, yet I learned how to push past it and instead rely on my ability to ask good questions and figure it out. Without the robust education I received in the Communication Department, I would not have had the confidence to take this leap and know that I could succeed.
Which class did you dislike at the time you took it, but now you're grateful you took it?
I took a Finance class to fill a requirement and hated every minute of it. With that said, now that I'm in charge of the finances for my small business, I find myself relying on what I learned to make informed choices.
What would you say a COMM student should absolutely do while at Truman?
Take a one-credit-hour class in something fun. I took Irish Dancing and had an absolute blast learning something new that had no bearing on my future profession. Scheduling a mental break into your course load is imperative to staying mentally healthy (and to leaving Barnett Hall!).
What was your greatest accomplishment at Truman?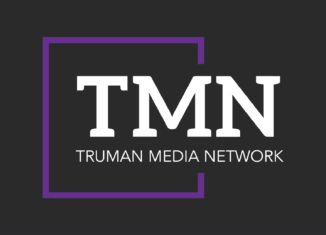 The thing I am most proud of about my time at Truman is creating a convergent advertising department for the Truman Media Network. I worked incredibly hard to craft a vision that would sustain both existing student media while making room for the future of news on campus.
Why is Truman a good place for a student to study?
Truman demands excellence from its students. The faculty, the administration – even the other students – constantly push you to be better than yesterday. It's a powerful environment in which to learn.
What advice would you give someone who wants to go into the same line of work as you?
The one thing I've learned about being an entrepreneur is to not be too hard on myself. I mess up about twenty things a day that seem terribly important in the moment. A week later, I can't even remember why I felt it was a mistake. Being a small business owner is about having guts – guts to take big chances and make huge leaps, but also guts to never quit, even when it feels like you're failing.
What do you miss most about campus/Kirksville?
Being part of a small community was rewarding both on- and off-campus at Truman. I found myself missing small town life so much that I have made my home in a town of 1,700, which feels just about like living on campus again.
What tag line would you create for the COMM department at Truman?
If you want a tag line you can pay me to create one. I don't work on spec 😉
If you could come back to Truman and teach a class for a semester, what would be its title and what would it be about?
How to Sell and Not Lose Your Soul – The stereotype of sales jobs is that they require you to sacrifice your principles in order to make a living.  That isn't true.  It's a false dilemma.  This class would address that dichotomy.
Check out this piece from Northland Lifestyle on Hannah and the Weston Wine Company.
If you would like to learn more of Hannah's story, you can follow her on Instagram or you can follow Weston Wine Company on Instagram.
If you want to learn more about the Department of Communication, contact us!