Faith Martin
May 22, 2018
Faith was born in St. Louis MO, and grew up in rural Warren County before graduating from Washington High School. She pursued her degree in Anthropology and minors in Communication and Psychology at Truman State University. While performing several leadership roles at Truman, she worked in managerial positions at KTRM-FM, including one year as Station Manager. After Truman, she lived and worked abroad in Beijing, China before returning to the states and entering the broadcast media industry. Currently in Kansas City, she works at KSHB-TV, under the E.W. Scripps Media umbrella, as a Sales Associate. Outside of her professional life, she lives with her boyfriend Steven and their four (4!) cats.
What year did you graduate and what was your concentration?
I graduated in May of 2012 with a BA in Anthropology and minors in Communication and Psychology.
What extra-/co-curricular activities did you do?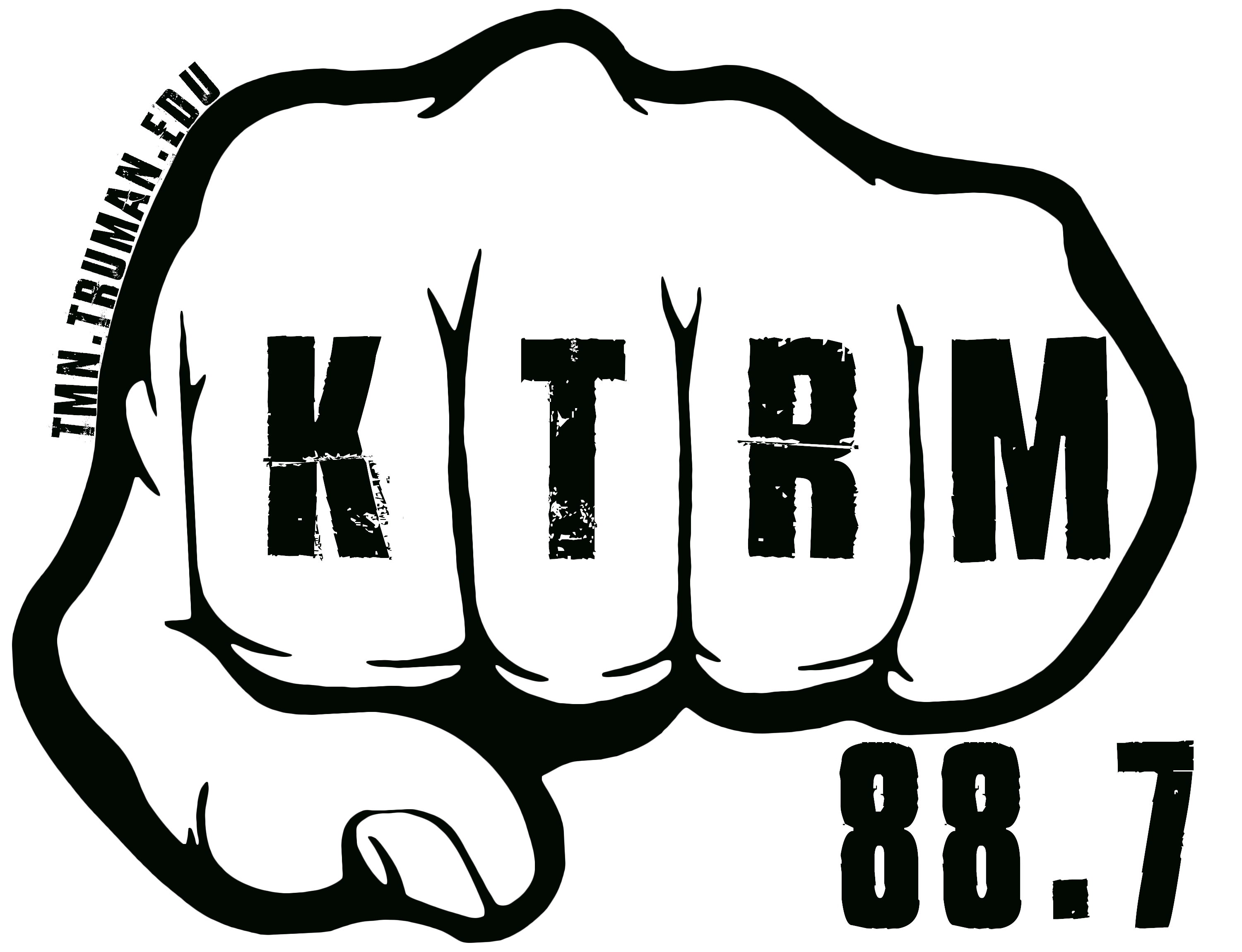 All four years at Truman I was involved at KTRM-FM on some level. My first semester I was a DJ. My second semester through my fourth semester I was Continuity Director. Fifth and sixth semester I was Chief Announcer. Seventh and eighth semester I was Station Manager.
KTRM was a major part of my college life, but outside of that I had a few other involvements. During my sophomore year I was the President of the Missouri Hall Senate. My senior year I oversaw the Tom Thumb Art Festival.
Did you go to grad school? If so, where? Was it immediately after you left Truman or did you wait? Why?
I did not go to grad school. I learned through my four years of undergrad that I was best suited to enter the workforce after graduation than pursue further education. I also did not want to incur further student debt. But occasionally I toy with the idea of getting my Masters. I think the biggest factor holding this back is that I have not found a program that best suits my career interests.
What was your first job after graduation?
A week after graduation, I moved to Beijing, China to work at Qooco, which is a company that develops language learning apps for children and specific industry professionals (i.e. hotel, airlines, tourism, etc.). I helped with marketing the product, and spent time teaching English to elementary school children.
What work do you do/What are you doing now?
Currently, I am a Sales Associate at KSHB-TV in Kansas City, MO. KSHB is an NBC affiliate owned by the E.W. Scripps Company. Scripps also owns an independent station, KMCI-TV, that also functions out of our building – we are a duopoly in our market.
My job consists of a lot of audience research, including Nielsen Scarborough and Kantar – this is where my main interests lie. I also manage ad inventory when it comes to under delivery, or owing an ad client rating points after a schedule has aired and not delivered the expected gross rating points. Other than these two main responsibilities, I handle many other tasks as they arise.
In addition to this, I have developed an onboarding program for our Sales Department. There appeared to be a lack of clear communication and guidance for new employees, considering how fast the pace in our department is , so I saw a need for a program that would lead training and give support. This program has been implemented at my station, and has spread to other Sales Departments in the company. This spring I will be working with corporate to help implement the program company-wide.
On a part-time basis, I also work at the Nelson-Atkins Museum. I am an A/V Technician, which means I assist the Media Services department in planning and executing events that require audio or visual capabilities. Many times, these events are lectures, movie screenings, concerts, and the like. It's given me the opportunity to meet and work with a lot of accomplished artists, directors, and musicians who walk through our doors, which I love.
How has your Liberal Arts/COMM education helped you?
Truman's Liberal Arts program has aided me in my professional and personal life. On a professional level, it taught me the importance of understanding how different departments work together. At my current job, I strive to comprehend every department's role in the product we are creating as a group. Understanding everyone's participation helps to facilitate better interdepartmental communication, and aids in troubleshooting when problems emerge. My education also taught me the fundamentals of broadcast communication which I use as a foundation in my current position.
My time at Truman was also saturated with opportunities to find data, analyze it, and draw conclusions from it. This is a practice that I often find myself involved in when trying to interpret Nielsen data. For example, often I will need to build a case that our television station would be a better marketing platform for a client because of our strengths reaching their primary target demographic as compared to the other broadcast or cable stations in the Kansas City market.
I know there's no doubt that my four years with KTRM was incredibly important to my career. Truman students are extremely lucky to have a functioning radio station that is operated and managed by students, as many public and private universities do not offer this. As a manager at KTRM, I learned not only the ins and outs of running a broadcast station, but I also gained invaluable interpersonal skills that I utilize today. Outside of my education, KTRM was a foundation for many friendships that I still have in my post-undergrad life.
My Liberal Arts education greatly sharpened my critical thinking skills, which are useful both in my career and outside of it. For example, since the 2016 presidential election season there has been a trove of poorly-cited information and conclusions circulating throughout the internet and social media sites. When another person shares this with me, I take pause before trusting its denouement. I expect news blogs to have done their research and have that research available for readers to reference, no matter its political slant (if any). Also, tied back to my professional life, I work alongside some great journalists who are driven by a desire to uncover the truth about our community. I know they have the same high expectations for themselves and our station that our readers and viewers do, and it is imperative that we have these expectations of our product.
Which class did you dislike at the time you took it, but now you're grateful you took it?
Linear Regression – It is the study of modeling relationships between a dependent variable and one or more explanatory, or independent variables. For starters, it was a 7:30 am class, so no matter the subject it was going to be rough to look forward to.
Second, Math has never been my strong suit, but I have a deep appreciation for it.  No matter how much I struggle I am still awed by all we can accomplish with mathematics. Luckily, statistics have been easier for me to comprehend, and understanding it on a deeper level has helped me in my career. It aids me in knowing how research data and its conclusions were drawn. When ad agencies or advertisers want to understand why we came to certain conclusions from data, I'm much more confident in my ability to explain the methodology. I may not have gotten an A in Linear Regression, but it does continue to serve me well.
What was your greatest accomplishment at Truman?
My greatest accomplishment at Truman was being elected Station Manager for the 2011-2012 school year. When I started out as a student DJ at KTRM, I initially was looking for a way to get involved with the student community and meet new people, and had no interest in Communication other than playing music for listeners; however, you could say I caught the broadcast media "bug." I discovered a deep passion for radio and television media. After I became Continuity Director, I learned that also enjoyed being in a management position. I first applied to be Station Manager for the 2010-2011 school year, but I was not elected. I was bummed out that I did not get it, but it also lit a fire inside me to try harder and not give up. I believe this helped me the following year, and taught me to not abandon my goals if I don't first succeed.
Why is Truman a good place for a student to study?
There are numerous reasons why Truman is an excellent university, but I will narrow them down to a few:
1) Student-to-Teacher Ratio – Even in my biggest classes, I never felt that I was lost in a sea of students. I felt acknowledged by all my professors. Every instructor I had made sure they were available to students who had questions about the material, and genuinely tried to assist anyone who struggled in the class. The smaller class-sizes also led to richer group discussion that included everyone who wanted to participate.
2) Opportunities outside of the classroom – As reflected in my earlier comments,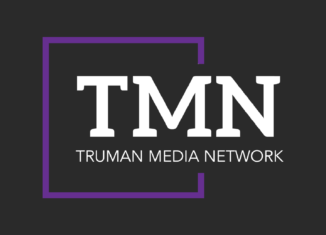 Truman's Communication Department has a strong student media, including television, radio, magazine, and newspaper. This allows students to take concepts taught in their courses and apply them in a real media environment. Employers truly value these experiences when searching for candidates to fill a role. The faculty also try their best to present new ideas and perceptions onto student media to make sure they are up-to-date with the current industry's directions.
3) A great place to live – I'll be honest – I was not exactly jazzed about Kirksville the first time I visited. I grew up in a small town of similar size and my departure into college life was supposed to deliver me from the rural environment I wanted to escape so badly. But after living there for five years (four years of college plus one year post-college), I've come to appreciate its many benefits. Kirksville and the Truman campus are very safe places. I never felt afraid to walk outside after dark or by myself, and as a woman this is important. And trust me – your parents are freaking out about your safety once you leave home, so they'd love for you to reside somewhere with a low crime rate. But just because Kirksville and Truman are small and rural does not mean it cannot be inclusive. Truman's student body is made up of people from many different backgrounds, races, nationalities, sexualities, and disabilities. You will befriend individuals that you never expected to have anything in common with, and these experiences enrich your life and its impacts last a lifetime.
What would you say a COMM student should absolutely do while at Truman?
BE A KTRM DJ!
OK, I'm clearly tooting my own horn here now, but what I really mean to say is that you should absolutely get involved at Truman outside of class. If you simply attend lectures, complete assignments, and take exams, your college life will start to feel more like a job than an education. Not everything you do at Truman will be fun, but you can and will gain meaningful experience through hands-on work that will also be enjoyable. At the same time, you will meet new people and develop friendships. Just because you are a student doesn't mean you can't also live your life.
My other suggestion is to attend cultural events as they happen on campus. Be willing to open your horizons. My Chinese instructor, Julie Minn, gave me one of the best pieces of advice right before we embarked on my study abroad trip to Shanghai – You don't have to like everything you experience, but you should be open to the experiences themselves.
What advice would you give someone who wants to go into the same line of work as you?
Try to get as much hands-on experience as you feasibly can while in school. Look for internships or externships available to you in the fields you wish to pursue post-college. Employers want to hire individuals who already know how to use the software they utilize, like Wide Orbit Traffic, Salesforce, Adobe Premiere, etc. These opportunities also introduce you to people and companies that can help you find work once you've graduated. If you can't find an opportunity to work with a company, be aware that there are so many ways on the Internet to learn how to use these types of software, often for free.
What do you miss most about campus/Kirksville?
The professors at Truman are mentors. I still keep in touch with some of them, including Dr. Smith. They want you to succeed, and when you're in college it's critical that you receive some guidance and support from those who have more experience than you. I haven't quite experienced that type of community since I left Truman.
What tag line would you create for the COMM department at Truman?
"A small community with a loud roar!"
If you could come back to Truman and teach a class for a semester, what would be its title and what would it be about?
I would love to teach a class about Sales and Traffic – I think these are two basic departments belonging to all different mediums that are never really discussed in depth during your Communication major and I'd want to change that. I'd want to especially emphasize the relationship between the two, and maybe explore the balance between journalism and sales inside a company.
Other than that, I would love to teach an audience research class.
What did we not ask that you think is important for people to know?
The best advice I could give other than what I've already said would be to keep your eyes open and be aware of opportunities and they come up. Also, work harder than everyone else around you, because it will pay off eventually.
If you would like to hear more of Faith's story, you can follow her on Facebook or LinkedIn.
If you want to learn more about the Department of Communication, contact us!