Taylor Lay
April 24, 2018
In 2012, Taylor Lay left her small farm town of 500 people to start her higher education adventure at Truman State University. After four years, 160 credits, a semester study abroad experience and meeting amazing people,  she moved to downtown Kansas City to start a career in marketing. The drive she fostered as a student at Truman has helped her immensely as a young professional. In the year-and-a-half she has been in KC, she has transformed over 80 businesses through her website creative work. When she's not working, Taylor is at the nearest locally owned coffee shop or taking her labradoodle puppy for runs in the park.
What year did you graduate and what was your concentration?
I graduated in 2016 with a concentration in Public Communication.
What extra-/co-curricular activities did you do?
I worked for Truman Media Network and I was a member of Sigma Sigma Sigma.
Did you go to grad school? If so, where?  Was it immediately after you left Truman or did you wait?  Why?
I haven't attended graduate school…yet.
I am planning to go back in the next year for an MBA integrating it with a focus on social psychology.
What was your first job after graduation?
I was the Grants Manager for Community LINC.
What work do you do/What are you doing now?
I created a position and a department that didn't exist a website consulting agency – Lifted Logic. I plan custom websites for clients. Everything from goal setting to user persona definitions and helping the creative team design innovative web tools. In a year and a half I have worked on 80 projects in over 20 different industries.
How has your Liberal Arts/COMM education helped you?
I have to think critically all of the time. As a consulting agency, our clients look to us for strategic insight and digital expertise. Every client works in a different industry, has different needs, and targets different audiences. By taking so many classes in different disciplines, the liberal arts degree has helped me to be a flexible problem solver. In addition, Truman taught me how to write clearly and how to write for different audiences. You would be amazed how many people can't write professionally or can't get to their point.
Which class did you dislike at the time you took it, but now you're grateful you took it?
I liked all of my classes – no regrets (editor's note – Taylor is going to be a politician some day 

 ).
What was your greatest accomplishment at Truman?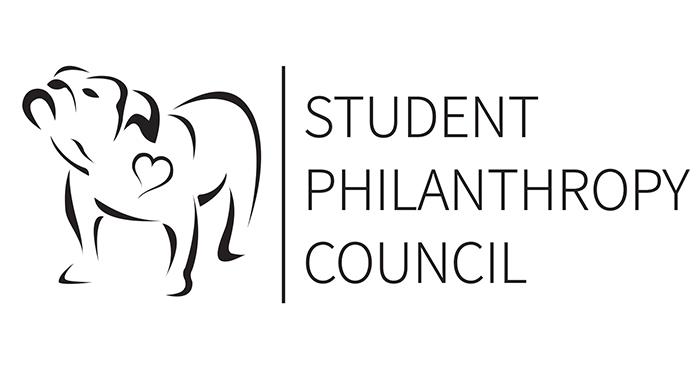 Probably building the Student Philanthropy Council from the ground up in my spring 2016 internship. It was tough, but it's helped a lot as I was building my own department at Lifted Logic.
Why is Truman a good place for a student to study?
Truman is a good place to study because of the wide exposure to a variety of different disciplines. It may seem unnecessary now, but when you're able to learn and solve problems quickly, you'll thank Truman for it.
What would you say a COMM student should absolutely do while at Truman?
Build your own experience, you don't have to stick to your recommended 4 year plan. For me, I took a lot of classes outside of my discipline. I found that taking sociology classes really helped me understand why consumers do what they do and to understand their decision making factors. The other classes complimented my Communication degree and added more tools to my tool belt.
Oh…AND study abroad!
What advice would you give someone who wants to go into the same line of work as you?
Work really hard and make connections with others. Relationships are key in the marketing and advertising industry. Even if you don't feel like going to that happy hour, do it anyway. Be curious, be open to learning anything and stretch those creative muscles!!
What do you miss most about campus/Kirksville?
Sunny afternoons sitting on the quad with friends. It sounds silly, but walking to and from classes gives you the time to clear your head and move around. If you work 8-to-5 you're stuck at a desk all day, so enjoy it while you can.
If you could come back to Truman and teach a class for a semester, what would be its title and what would it be about?
Title: Getting to the point: Communication in the Digital World.
People process information so quickly and their attention spans are incredibly short. Therefore, the course would teach students how to make an impact quickly and effectively. The course would also cover what I like to call "audience touchpoints."  This means you have to understand where your audience is and what marketing materials/messages they are expecting to consume in the space/setting.
For example, don't tell your customer about your product packaging on the website. They don't care about that at that point. Instead, send them a nice card when they receive their order. It's personal element and a nice surprise when they have the product in hand.
To see some of Taylor's work, follow this link to Masterpiece Donuts and Coffee.  She planned the strategy, branded their donuts, and wrote the majority of the copy for this website.
If you would like to hear more of Taylor's story, you can follow her on Twitter or Instagram.  
If you want to learn more about the Department of Communication, contact us!