CML Awards Ceremony 2022
August 1, 2022
CML Awards Ceremony 2022
On April 26, 2022, CML celebrated student and faculty successes.  Faculty members presented awards to outstanding students from various language disciplines.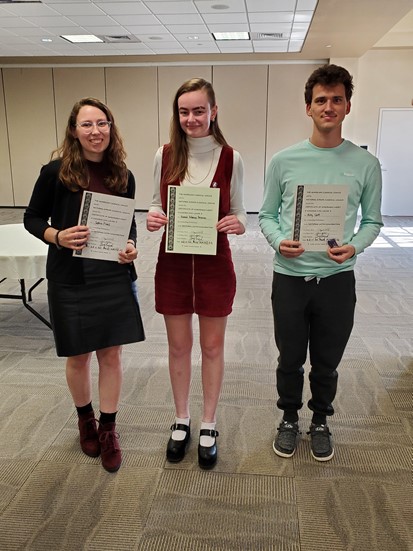 Each year, the Department of Classical and Modern Languages hosts a reception to honor the accomplishments of students.  Awards given to "Outstanding Students" for the various major disciplines, graduating with honors, Future Educator, Research Grants, National Awards and Grants, leadership skills as well as other honors.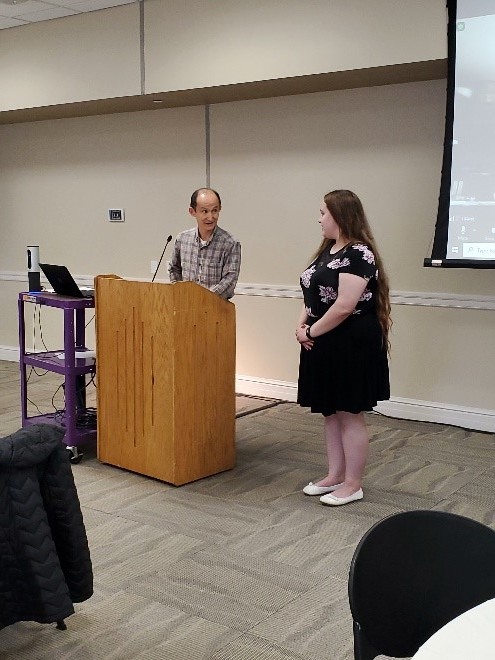 A complete list of award winners is available at Celebrating Student Success.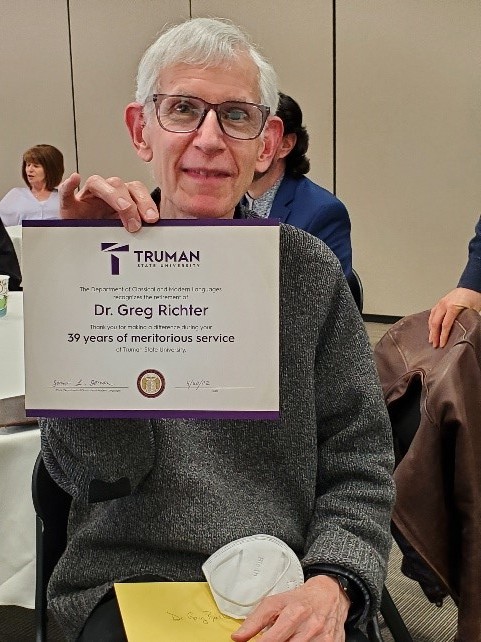 Classical and Modern Languages had five faculty members retire including Greg Richter (German) (pictured), Stacy Bryant (Spanish), Shannon Jumper (Russian), Joaquin Maldonado-Class (Spanish), Juan Carlos Valencia (Spanish).  Congratulations and Best Wishes!