Crab Rangoon Delivery
April 12, 2018
The Society for Sino-American Studies (SSAS) is organizing a fundraising Crab Rangoon Delivery.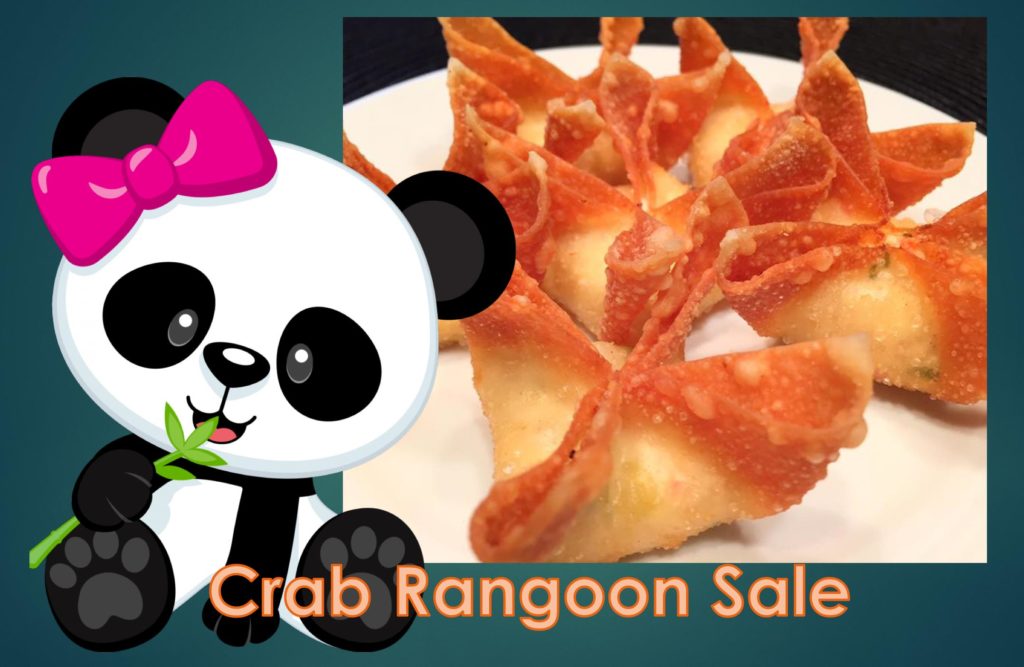 Delivery is for on-campus locations ONLY! All other orders may be picked up in the SUB hub from 5-9pm on 4/14.
Prices:
3 Crab Rangoon for $2
OR
6 Crab Rangoon for $3.50
Venmo/Cash/PayPal accepted!
Support intercultural learning and your stomachs by ordering some delicious Crab Rangoon!
*(We will deliver to Fraternity houses directly across from the campus i.e. Delta Chi, Pi Kap, etc)
Order your Crab Rangoon here:
https://docs.google.com/forms/d/e/1FAIpQLSflvRJPggZMH-lfUIA90R27SFhiiKuBxdyGOGRJhOv-V3GloQ/viewform?c=0&w=1