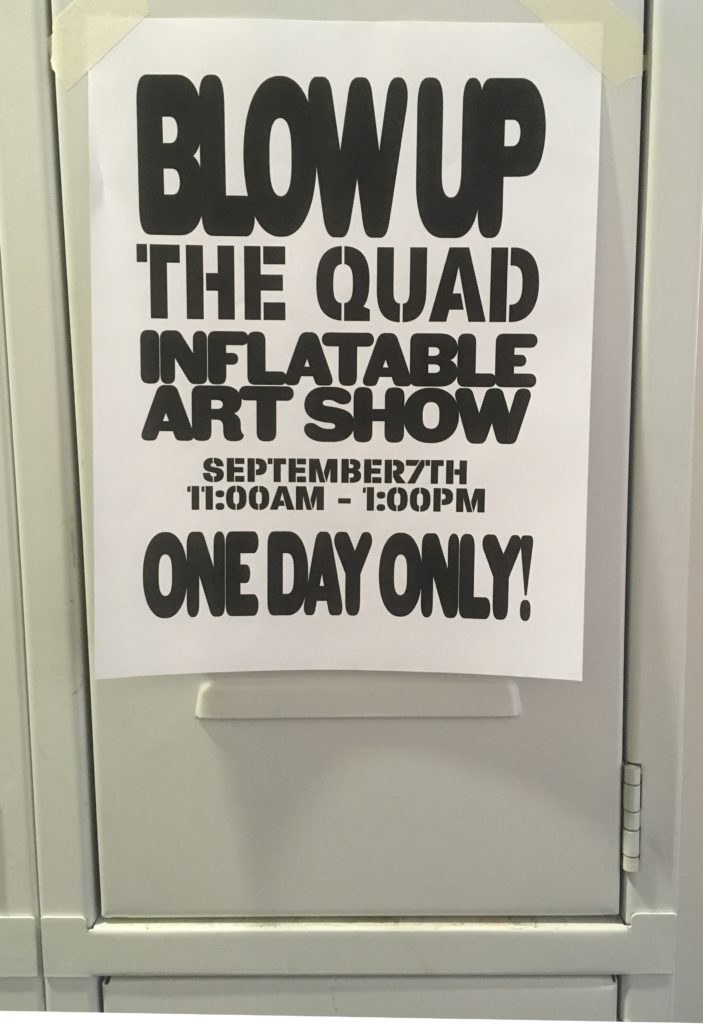 Professor Danielle Yakle continues to provide Truman's campus with art entertainment.  On September 5th, posters started to appear that advertised a pop up "Blow Up" art exhibition.  Fortunately the morning of September 7th dawned bright and clear and not too windy, and the Advanced Fibers/Sculpture classes trekked their plastic sculptures and air blowers out to the Quad and got ready to stop passersby in their tracks.
The assignment was to create a sculpture that was a very large version of a small stuffed animal.  And as the elephant, floppy dog, unicorn, crab. and other creatures suddenly appeared, people certainly paid attention. The new art contrasted well with the art that seems more "normal" for a university campus.
Stay tuned for the next of the Professor Yakle's public art projects.  And keep an eye on the Quad, and around campus generally.  You never know what you might see!