How do I afford college?
February 9, 2015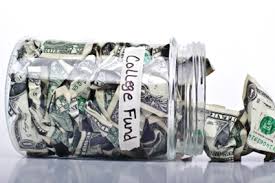 There are three different ways that most people pay for college. And to be honest, most students and families will use some combination of the three to make it through. I'm not making this up! Check out this SallieMae post. Although the topic of paying for college is too broad to talk about all of these options in one post, I have covered some competitive scholarships already, and I'll be following up in the coming weeks with more on this article's third option.
Scholarships
Scholarships are the best. But most students are not going to receive enough money from scholarships to pay for their entire education. That's not to say that you can't; in fact, Truman offers two competitive scholarships that cover tuition and the average room and board cost for students. But keep in mind that maybe 25-30 students received that each year. That's about two percent (2%) of an incoming class.
So what should you expect? Well, as I mentioned earlier, each of the items I am talking about can play a part in making your college experience more affordable. Finding an institution that provides automatic scholarships along with potential competitive scholarships, gives you an upfront idea as to what the actual cost to attend may be.
Your Savings
This may not be what you wanted to read, but it is a common way for students and families to pay a part of their college. Savings accounts, 529 College Plans, monthly installments, or another family member who is able and willing to pay, are ways you can afford college. What if these together isn't enough? Well, that brings us to our next area.
Financial Aid
Financial Aid can mean a number of different things at different places. At Truman, we consider Financial Aid to be the grants, loans, or other aid you may be eligible from the federal or state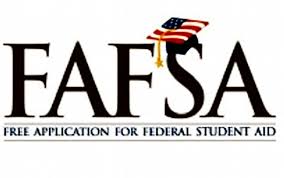 government, by filing the The Free Application for Federal Student Aid or FAFSA.

Your EFC
The key item that you need to know after filing the FAFSA is your EFC, or Expected Family Contribution. The EFC is an estimate of the family's financial strength. In general, the lower the EFC, the more need-based aid will will qualify for. EFC is the only thing considered when awarding the Federal Pell Grant and the Access Missouri Grant. It plays a more nuanced, but still very important, role in awarding other need-based aid.
The FAFSA provides you a number of options and opportunities. Although all of these options may not be available, completion of the FAFSA allows Truman to work with you to fund your time at Truman. From loans for your parents, to grants you never repay, the FAFSA is the only way to make sure you are lowering your cost as much as possible.
The FAFSA makes you eligible for:
With all of these different options, most students can afford to attend college. And although you may not want/need/plan to use all or any of the options that the FAFSA can provide, we still recommend your family to complete it. Think of it as an option for you, even if it is part of your worst case scenario.
Until next time!