Competitive Scholarships
January 29, 2015
It's that time of the year – time to start applying for some very competitive scholarships. But there is one thing that will make life a little bit easier: you don't need to apply for any of Truman's competitive scholarships!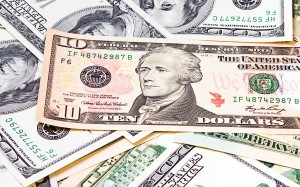 Remember, it's all included
It's been a while, but remember when we discussed how applying to Truman meant that you would apply for scholarships as well? (You can it read here.) That hasn't changed. Competitive Scholarships at Truman use the application and information that you submitted when you applied, and determine what scholarship(s) and the amount(s) that you qualify for.
Timeframe
The Competitive Scholarship review process is not a quick and easy thing. Our Scholarship Committee is looking through the thousands of applications received, trying to find the most deserving students. And once those students are found for one scholarship, the process is started again. This process is done by hand, reading the essays, activities lists, resumes, letters of recommendation (if submitted)and all of the other academic information in your file. Some students may find out about the most competitive scholarships near the middle of February, while some competitive scholarship recipients may not learn of awards until the beginning of March.
How Can I Make Sure I am Reviewed?
All applications are automatically reviewed, so don't worry about that. That said, if you are wanting to update us on the new club position you earned, or the new volunteer activity you may have started, we would be happy to hear from you! We'll continue to accept anything you want to send (even that new ACT score from February or April), but the impact may not be as great as if you were able to submit that information earlier.
So What Else Can Help Me Pay?
Truman's competitive scholarships aren't the only ones out there. Check out a number of scholarships sites, and you'll find plenty of opportunity to get extra money. Not sure where to go? We have a few listed here.
Financial Aid is something that many students and families utilize to make college affordable for them as well. Make sure that you file your taxes early, and complete the FAFSA as early as possible. This will provide the greatest opportunity for additional funds to help with attending Truman. Our next blog post will discuss some of the many opportunities that applying for the FAFSA will provide.