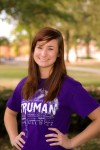 So, I'm home for the holidays (and yes, I'm still writing my blog.  I love it, you guys.  It's one of my favorite hobbies).  It has been pretty nice- lots of time with friends, family, and puppies- and I've been working a lot at the bakery I work at here- it is a pretty crazy time for us over the holidays so I've been putting in quite a few hours.
I'm currently sitting by the fireplace, my little brother is watching  movie (though I believe he should be studying for finals… haha, high school kids! Suckas!), and I'm thinking about Christmas-time and the gifts I still have to make for some people.
I've been thinking a lot about Christmas gifts, actually.  You see, as a broke college kid, giving gifts is often tricky.  I have a pretty big family and a large group of friends, so usually I just get them all something pretty small (if I get them anything at all) in order to still have money to pay for rent, gas, and groceries.  But this year, I'm doing things a little bit differently.
Sometimes, I think that the amount of money some people spend on gifts is just ridiculous.  I've already mentioned Advent Conspiracy on this blog before, but I'll reiterate some of that now, because I feel that it is really important, especially four days before Christmas.  There are so many people in need around the world that sometimes I just can't justify spending hundreds of dollars on stuff people may or may not use in the next few months.  So, this year, I've made it my mission to spend less on Christmas presents in order to give more of myself to my friends, family, and the world around me.  And this is how:
1. Utilizing Woot and Groupon.
Duuuuuuude can you get deals here.  I've been checking them both since October-ish, and got one of my brothers his present as well as my dad.  Also ended up getting my parents their 25th wedding anniversary gift.
Go here: woot.com and groupon.com
2. The Truman Bookstore
You can never go wrong with those "Truman Mom" "Truman Dad" "Truman Grandma/pa" t-shirts, my friends. And typically the bookstore runs sales every year, so keep your eyes out!
Go here: http://www.bkstr.com/webapp/wcs/stores/servlet/StoreCatalogDisplay?catalogId=10001&langId=-1&demoKey=d&storeId=213405
3. PINTREST
I will refrain from explaining my obsession with this website, but let's just say there are really great ideas for homemade crafts, recipes, and anything else your creative little heart desires.  Even if you think you aren't so crafty, I can tell you first-hand that you can find at least one thing on Pintrest that you are good at.
Go here: pintrest.com
4. Charities!!!
Here's where I get all deep on you.  So far this holiday season, the greatest gift I've given is a $10 gift card to Living Water International.  My dear friend and sister, Kirsten, who's name I drew for secret Santa in Cardinal Key, was the recipient of this gift.  I was a little nervous to give this to her instead of a "real present," but the second I explained what her gift was, I knew (as I should have all along- my beautiful friend has the biggest heart on the face of this planet and I adore her for that) that it was more than okay with her.  She is able to go online and designate where that $10 will go to- what country, what town, what project.
Giving to others really is such a powerful thing to do.  In a world like ours, where poverty, disease, and famine are sweeping the globe and claiming so many victims, it just doesn't sit right with me to spend so much money on video games, gift cards, and sweaters that the person will just return when you could give the gift of life to someone else.  And allowing another person to take part in that process will make them feel fulfilled as well.
Just think about it.  That's all I really ask.
Go here: water.cc or gifts.rescue.org or really any charity or non-profit org that speaks to you! Just make sure they are reliable and do what they say they will!
Alright guys. That is my pre-holiday spiel.  If you are reading this post-holidays, keep this in mind for next year.
Merry Christmas/ Happy Hanukkah/ Happy Kwanzaa/ Happy New Year/ Happy Winter/ YAY!
Sam