Ricardo Vigil – St. Louis Business Journal's 30 under 30
August 8, 2011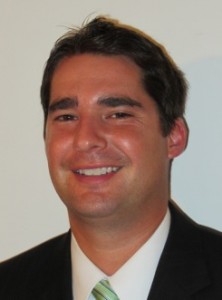 Ricardo (Ricky) Vigil, CPA, is a manager at RubinBrown, LLP.  He graduated from Truman State University with a BS in Accounting in 2003 and with his Master of Accountancy degree in 2004. Since graduation, he has been a very busy and successful businessman.
In July 2011, the St. Louis Business Journal honored Ricky by selecting him as one of their 30 under 30 in their annual publication of the same name.
Over the past eight years at RubinBrown, Vigil has gained increasing responsibility serving clients in the manufacturing and distribution sectors.  In 2009, his efforts were recognized with a promotion to manager.
Today, Vigil helps companies that have international operations and is skilled in the implementation of lean manufacturing and accounting.  His Spanish fluency has allowed him to also assist in international projects in Spain and Mexico.  In addition, he also handles business performance analysis, risk-based audit planning, and tax preparation.
As a result of his quality work and business guidance to his clients, Vigil was nominated and honored as one of the 2010 Top St. Louis Accountants by Small Business Monthly.
In June 2011, Small Business Monthly featured Vigil as one of the Top 100 St. Louisans to Know to Succeed in Business.  This award was presented by a group of key business executives who selected individuals based on their contributions to area businesses and to the overall business community.
When he's not winning awards, Vigil serves as the Treasurer of the Board of Directors for the Hispanic Chamber of Commerce of Metropolitan Saint Louis. He is also a Member of the Young Professionals Network Steering Committee for the Regional Business Council. In addition, Vigil is a member of the Young Executives Board for Nurses for Newborns and is a member of the Missouri Society of CPAs and the American Institute of CPAs.